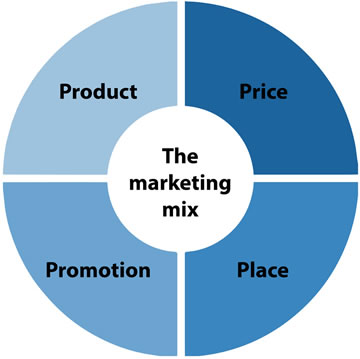 Encapsulating the essence of what it is that is going to define your business in 2017, and take it to the next level is on every company's agenda.
There is no one way that will accelerate your business growth, but there are certainly ways in which you can integrate various marketing practices and create discipline within your marketing and sales teams, to create better results.
Marketing Eye in Atlanta is solely focused on delivering better outcomes for companies looking to catapult their growth in 2017. As a business, we have invested heavily in technology, and built proprietary solutions to give your clients the competitive edge they need.
More so than ever, companies need to be watching the market, while forging their own pathway.
Budget: This is hard for most companies particularly if you never have allocated a proper marketing budget before. What size budget you allocate needs to be well thought through and there are many rules of thumb, depending on what industry sector you work in. At the end of the day, you have to establish what is affordable for your business, and what you are willing to invest in growth.

Personalization: People want information that pertains to them individually. That means using their names, understanding their journey online and offline and working out ways that you can improve their customer (or client) experience through capturing better data and greater interaction in a way that isn't intrusive.

Technology: The rise of data scientists and marketing technology experts has been fast and furious. The reason being is that technology now drives marketing outcomes, and is not merely a platform to help us work more efficiently. The basics; customer relationship management, e-marketing, marketing automation, analytics and so forth provide us with an ability to capture information on our customer and deliver what they want, when they want.

Know your competitors through APPs and accelerate your own presence too: There are many APPs that are a must-have for any entrepreneur or marketer. They include: Stats (only found on IOS) , Google Analytics, Alexa, Iconosquare, seo.com, unfollowerstats, socialstatus, quintly, followme, rivaliq, scoreboardsocial and simplymeasured.com.

Regular, consistent and relevant marketing that is content driven, but also has call to actions and creates a direct response from your target audience. Content needs to be keyword rich, forward thinking, insightful and something new and innovative.
Marketing Eye has embarked on a heavy investment in improving our service to our clients. That means more training for employees and a better understanding of client target audiences to produce better results.
We are currently building robots to write strategies and build competitor analyses for our clients which will be launched mid-year.
Now is the time to start thinking about what your marketing strategy will be in 2017. Don't wait until the last minute, and instead, hit the road running in 2017. We certainly will be.
Contact us Today