Displaying items by tag: Verne Harnish
Saturday, 12 February 2011 20:33
Am I cynical or is it that as we get older, less and less excites us?
Thursday, 13 January 2011 20:05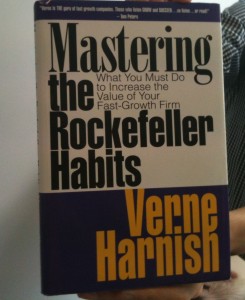 Thinking about where you business is heading in 2011 and want to increase the value of your company? Each year, I pull out of my library Verne Harnish's 'Mastering the Rockefeller Habits' to re-think my business strategy and develop some smart systems within the business to increase its value.