Sunday, 21 May 2023 21:54

Case Study: Kenter's Rebranding Success - Boosting Brand Identity and Customer Engagement
Client: Kenter International Logistics (now Kenter)
Company Profile:
Kenter, formerly known as Kenter International Logistics, is a leading global logistics solutions provider. With a strong commitment to customer satisfaction, Kenter specializes in delivering efficient and reliable transportation and supply chain solutions for businesses worldwide.

Challenge:
Kenter International Logistics recognized the need for a strategic rebranding initiative to stay ahead in the competitive logistics industry. Their objective was to revitalize their brand identity, enhance customer experience and attract new clients through impactful marketing activities.
Solution:
Marketing Eye, a trusted marketing agency, partnered with Kenter to execute a comprehensive rebranding strategy, leveraging various digital marketing channels and incorporating modern design elements.
Rebranding Strategy:
New Logo and Brand Identity:
Marketing Eye designed a new logo that reflected Kenter's evolution and represented its fresh identity. The logo incorporated elements that symbolized the seamless movement of goods and conveyed Kenter's commitment to innovation and efficiency.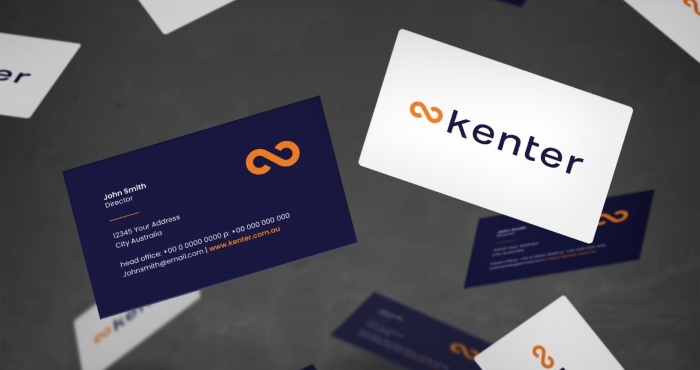 Investment in Customer Experience:
To enhance customer experience, Kenter invested in cutting-edge technologies and streamlined processes. These improvements aimed to provide clients with seamless logistics solutions, real-time tracking capabilities and personalized support.

New Website:
A modern and user-friendly website was developed to showcase Kenter's updated brand image. The website featured intuitive navigation, engaging content, and an optimized user experience to attract and convert visitors into potential clients.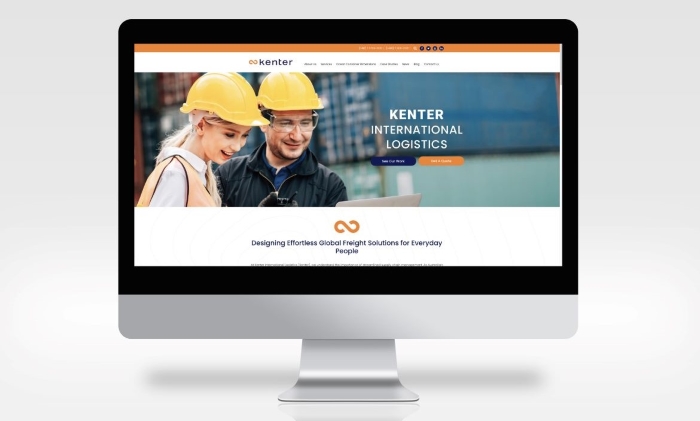 Updated Marketing Collateral:
Marketing Eye created visually appealing and informative marketing collateral to align with Kenter's new brand identity. These materials included brochures, presentations and case studies that highlighted Kenter's expertise and differentiated them from competitors.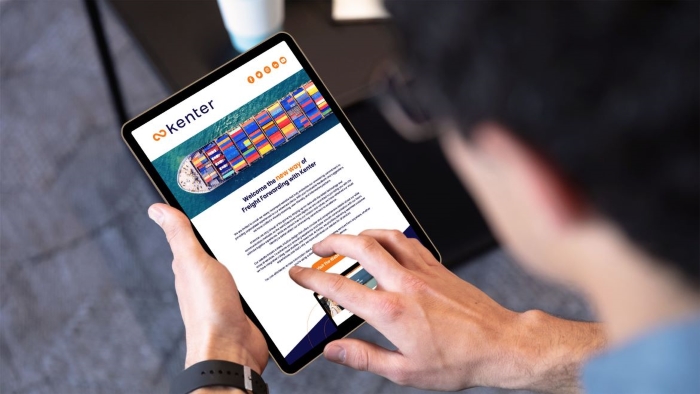 Social Media Integration:
Recognizing the power of social media, Marketing Eye incorporated various platforms into Kenter's marketing strategy. Engaging content, industry insights, and success stories were shared regularly to engage with the target audience and expand brand visibility.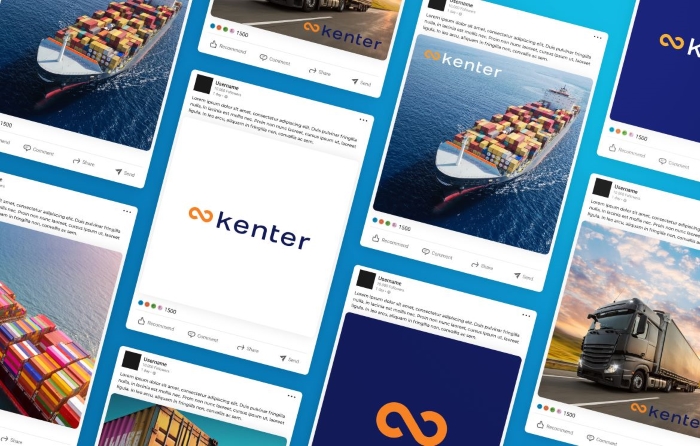 Results:
Kenter's rebranding efforts, executed by Marketing Eye, exceeded expectations, resulting in tangible benefits for the company:
Increased Client Base:
Marketing activities associated with the rebranding campaign attracted new clients to Kenter, bolstering the company's growth trajectory.
Enhanced Brand Recognition:
The new logo and brand identity effectively conveyed Kenter's refreshed image, resonating with both existing and potential clients. This improved brand recognition led to increased trust and credibility in the market.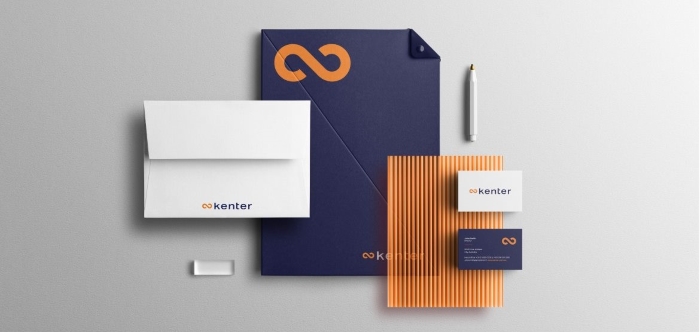 Improved Customer Experience:
Investments in customer experience, including advanced technologies and streamlined processes, elevated Kenter's service quality. Clients experienced greater efficiency, transparency and satisfaction in their logistics partnerships.

Website Traffic and Engagement:
The new website received a surge in traffic, with visitors spending more time exploring the site's intuitive features and relevant content. This increase in engagement translated into a higher conversion rate for Kenter.
Expanded Social Media Presence:
Through strategic social media integration, Kenter extended its reach and established a strong online presence. Engaging with the target audience through industry insights, success stories, and interactive content further amplified brand awareness and generated leads.

Conclusion:
Kenter's successful rebranding, driven by Marketing Eye, propelled the company forward, positioning it as an industry leader with a refreshed identity and enhanced customer experience. The new logo, website, marketing collateral and social media integration collectively contributed to increased brand recognition, client acquisition and improved overall business performance.
Tuesday, 11 August 2020 09:53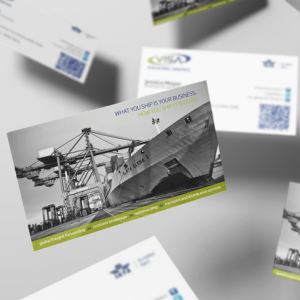 One of Australia's largest privately-owned international freight forwarding companies Visa Global Logistics, their primary focus is on fully integrated solutions along the entire supply chain. As the outsourced marketing department, a strategy was executed by Marketing Eye, focusing on design strategy. This was implemented with marketing assets such as business cards, brochures and application forms, allowing client engagement and brand awareness.