Thursday, 01 March 2012 22:42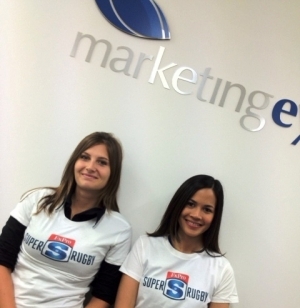 With the excitement mounting in Melbourne for tonights big game with the RaboDirect Melbourne Rebels playing the NSW Waratahs at AAMI Stadium in the FxPro Super Rugby, everyone is waiting with anticipation to see how the 2012 season starts in what is the second game of the competition.

Rugby is the sport of gentlemen. I remember years ago going up to Brisbane to watch Australia play Italy at Ballymore Stadium. Everyone was well dressed, drinking champagne and premium beers, chatting away. The stadium was full of professionals and die hard rugby fans. The atmosphere was exciting and full of life.

Of course the Kiwi's vs the Aussie's is the biggest match in the game particularly if you are from either of these countries.

Sponsorship is a hard one to measure. I know Qantas do an amazing job with their sponsorship of the Formula One in Melbourne each year. You would have to be sleeping under a rock if you didn't associate Qantas with Formula One in Australia. Their marketing team does a phenomenal job of maximising their sponsorships.