Wednesday, 11 March 2020 15:46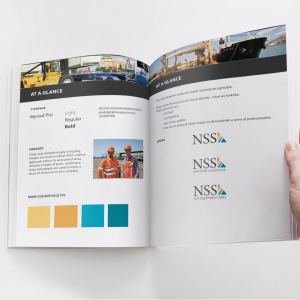 As the number one stevedoring, transport and logistics provider in North Queensland, NSS needed the help of an outsourced marketing team to develop a new brand story campaign. Marketing Eye used its expertise to create the branding and website development for NSS. The branding included the creation and design of print work ranging from brochures to calendars and advertising in magazine publications.
In order to showcase the brand and its extensive resources, aesthetically pleasing visuals and info print were developed as the driver for the marketing strategy. This supported NSS's claims as the leading logistics provider in Northern Queensland by highlighting their achievements and advertising their achievements.