Monday, 28 September 2020 15:24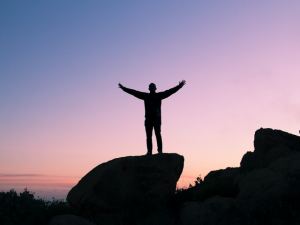 With as difficult as 2020 has been for people and businesses across the globe, it might be hard to take the time to set personal and professional goals for ourselves as we get closer to the end of the year. For some of us, the end of the year feels like a sigh of relief after an incredibly difficult period. Still, for others, it only stresses the already complicated challenges and obstacles we are facing. Either way, it's important to set personal and professional goals to plan for prosperity and success for next year, while instilling a sense of hope for the future. Take an objective look at where you want to be personally and professionally, with a plan of how to get there.


Tuesday, 21 January 2014 16:05
I sat in my office and looked up on the wall.

As I read each of my team members three (3) goals that each of them wrote down for the next two (2) years - I felt proud. Of the three, each of them have one crossed off as of February 1, 2014. What an achievement! I feel blessed that as a team, we were able to achieve this for them and they did it all within 3 months.

Then I looked at mine.