Tuesday, 06 October 2015 18:33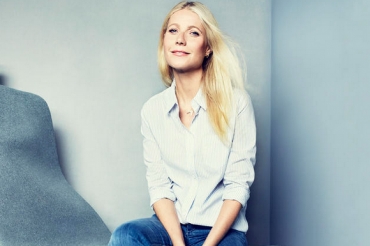 I totally agree with this. When I first started Marketing Eye, I built it from a perspective that there was no global player in SMB marketing. While this makes perfect sense, it didn't reach the pit of what I really wanted to achieve as a business person, or a leader for that matter. I also had not thought it through.

"I was doing something from a very real, a very honest place, so I think that's why I was able to build an audience," said Gwyneth Paltrow to Fast Company in a recent interview posted on Facebook.
Saturday, 09 November 2013 16:56

Before writing this, I thought long and hard. My first concern was the relevance of this to my journey that I share on this blog. The second is because you either love Angelina Jolie or you hate her. No one seems to be indifferent.

I don't write about celebrity for the simple reason that I don't think any celebrity, sports star, politician or business person is better than the person sitting next to them – they simply have chosen different jobs. I have never been in awe of anyone in particular, although there are quite a few people I respect immensely – but those people, I know well.

I never have my photograph taken with a person considered a "celebrity" at a party, event, dinner party or social gathering - I simply don't see the point. I possibly will never see them again, so why would I want a reminder of someone I don't know? Is it so I can show my children (if I ever have any) or friends that really matter, that I stood next to a celebrity for a photo?

So, to call one a role model feels kind of weird – but in this particular case it is justified – for me at least.

Angelina Jolie has it all. She was born into a pedigree Hollywood family, growing up in Hollywood with wealth and influence. She attended her first Oscars as her father's date when she was just 13 – her first real taste of light bulbs flashing and photographers yelling "look here", "look at me", "Angelina". It must have been daunting, but today, I am sure it is like water of a ducks back.

She started modeling and acting quite young starring alongside her father in Lookin' to Get Out (1982), but it wasn't until her first major film role in Hackers and television films George Wallace and Gia (both award winning roles for Jolie) that she started to become known.

By her Oscar winning performance in Girl, Interrupted in 1999, she had the public mesmerized. This film was followed by Lara Croft: Tomb Raider, The Cradle of Life, Mr and Mrs Smith, Wanted, Salt, The Tourist, A Mighty Heart, Changeling and her directorial debut in In the Land of Blood and Honey.

Where I first noticed her is when she was publicized as having a vile around her neck with her then husband Billy Bob Thornton's blood carefully safeguarded inside.