Thursday, 21 April 2022 02:58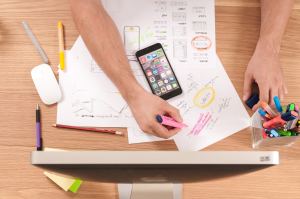 Design thinking is a method used to solve human-related problems. It's not about making a brand or a product look good in the eyes of the audience. Instead, it is a systematic approach to problem-solving that allows marketers to develop new and exciting ideas that speak to customers.
Monday, 11 January 2021 17:25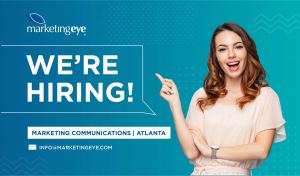 It's a new year, and many marketers are seeking to take their careers in marketing to the next level. Marketing Eye Atlanta has an incredible opportunity for a marketing communications professional to work across multiple clients and industries, while at the same time developing their skills in marketing consulting. Working closely with the Atlanta-based team, this role is diverse, content-driven and will help the successful candidate with developing skills in digital marketing and technology platforms associated with marketing performance.