Tuesday, 23 February 2016 15:11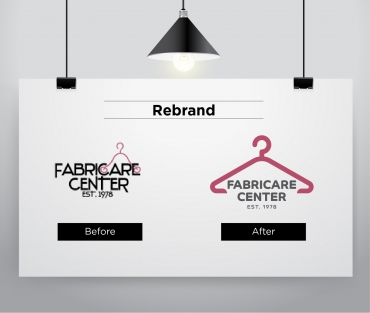 Our extraordinary client Fabricare Center is Marketing Eye's featured guest blog of the week. The exceptional Dry Cleaner is opening their second location in the Sandy Springs area at the end of March. Check them out if you live in Atlanta, they offer free pickup and delivery.
Improving the quality and care of your garments has and will always their top priority. Not only have they been focused on expansion and having a wider reach within the community, but they have recently undergone a branding refresh. After 40 years of service it was time for a new look and feel. Yes, their is new branding and a new location, but the same great service still exists.
Wednesday, 13 February 2013 00:15
That age old battle - the ego vs the heart - is more relevant now than ever to us marketeers and anyone directly involved in business development. It dictates how you speak to the people you need to be speaking to; how you capture their attention and it applies to every communication you put out there – online, direct mail, posters, brochures, social media.

The thing is though, with everyone communicating to everyone else - shouting, pitching and bargaining for a share of the market - it can be hard, defeating and infuriating for those of us running ethical business operations to compete with 'get rich quick' and 'lose 7kg in 7 days'.