Wednesday, 07 October 2020 12:51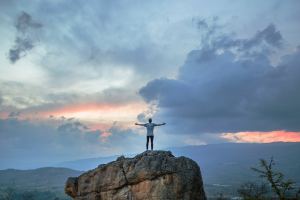 Growing your business isn't easy, especially during a period of economic challenges. With all of the challenges that businesses face daily, it's important to utilize all of your available resources to generate interest. Leveraging your customer's experience is an excellent way to build brand awareness and generate engagement with new prospects and leads. Below, we have four ways to leverage your customers to grow brand awareness.
Wednesday, 23 June 2010 00:56
Are you holding back your own business? Are you the reason why sales aren't what it should be?
Day after day I speak with entrepreneurs who have a great business concept, excellent service and are in general really nice people, but they don't know how to sell themselves nor do they know how to put their best foot forward.