Case Study: Enhancing Branding and Collateral for NKW Logistics by Marketing Eye

Client: NKW Logistics

Company Profile: NKW Logistics is a leading logistics and transportation company based in Australia. With extensive experience in the industry, NKW Logistics offers a comprehensive range of services, including freight forwarding, warehousing, supply chain management, and customs brokerage. The company's commitment to exceptional customer service and efficient operations has established it as a trusted partner for businesses of all sizes.

Challenge: Branding and Collateral Limitations NKW Logistics faced several challenges related to its branding and collateral materials. The company's brand identity lacked a cohesive visual representation and failed to effectively communicate its unique value proposition to the target audience. Additionally, the existing collateral materials, including brochures, presentations, and website content, were outdated, inconsistent, and did not reflect the company's capabilities accurately. These limitations resulted in missed opportunities for business growth and hindered NKW Logistics' ability to stand out in a competitive market.
Solution:
Marketing Eye's Strategic Approach Marketing Eye, a renowned marketing consultancy firm, was engaged by NKW Logistics to revitalize its branding and collateral materials. The team at Marketing Eye devised a strategic approach to address the challenges and deliver an effective solution.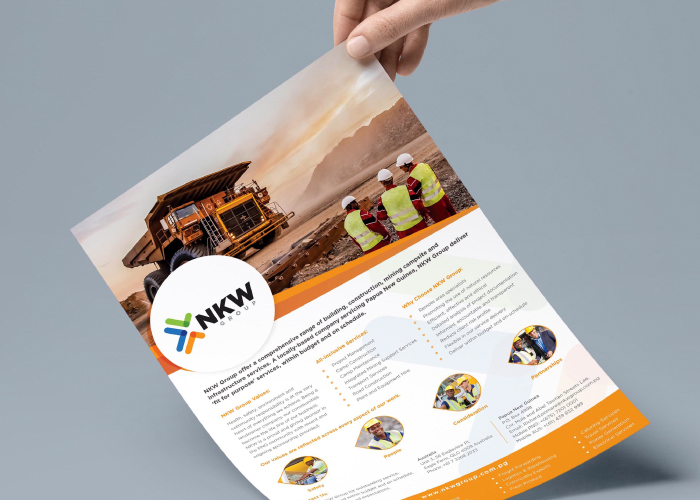 Branding Strategy: Marketing Eye conducted extensive research to gain insights into NKW Logistics' target market, competition, and brand positioning. Utilizing this research, they developed a comprehensive branding strategy that aligned with the company's core values and long-term objectives. The strategy involved refining NKW Logistics' brand messaging, creating a visually appealing brand identity, and establishing consistent brand guidelines to ensure cohesive communication across all channels.
Collateral Development: To enhance NKW Logistics' collateral materials, Marketing Eye created a range of impactful assets that showcased the company's strengths and unique value proposition. This included redesigning brochures and presentations with a modern and professional layout, incorporating compelling content that highlighted NKW Logistics' expertise and industry knowledge. Marketing Eye also revamped the company's website, optimizing its structure, design, and content to provide a seamless user experience and drive engagement.
Integrated Marketing Campaigns: Recognizing the importance of an integrated marketing approach, Marketing Eye developed targeted campaigns to amplify NKW Logistics' brand visibility and generate leads. This involved implementing digital marketing strategies, including search engine optimization (SEO), social media marketing, and email marketing, to reach a wider audience and increase brand awareness. Marketing Eye also utilized offline marketing tactics, such as trade show participation and industry partnerships, to establish NKW Logistics as a thought leader in the logistics sector.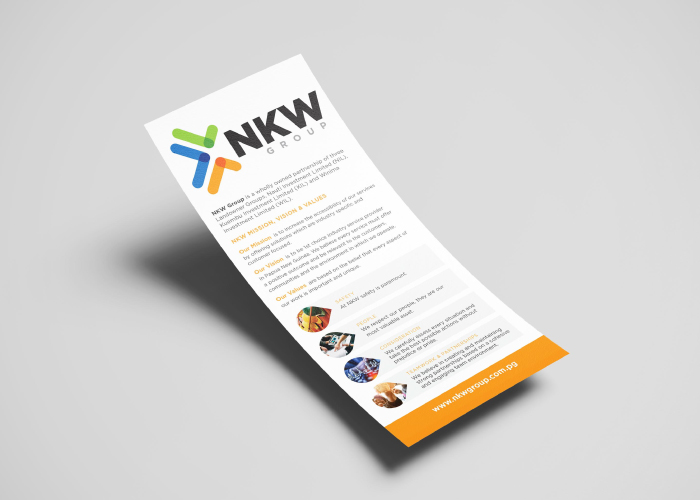 Results: Successful Brand Transformation and Growth Through the strategic guidance and comprehensive solutions provided by Marketing Eye, NKW Logistics achieved significant improvements in its branding and collateral materials. The company experienced the following outcomes:

Enhanced Brand Identity:
NKW Logistics' revitalized brand identity successfully conveyed its core values, expertise, and commitment to exceptional service. The new visual identity created a strong and consistent brand presence, facilitating better recognition and differentiation in the market.
Improved Collateral Effectiveness:
The redesigned collateral materials effectively showcased NKW Logistics' capabilities and value proposition, allowing the company to communicate its services more clearly to potential clients. The updated brochures, presentations, and website content reflected the company's professionalism, reliability, and commitment to customer satisfaction.
Increased Market Visibility and Growth:
The implementation of targeted marketing campaigns, both online and offline, significantly increased NKW Logistics' market visibility. The company gained a stronger online presence, attracting more qualified leads and driving business growth. The enhanced branding and collateral materials played a vital role in building credibility, establishing NKW Logistics as a trusted industry partner, and fostering long-term client relationships.