A Captivating E-commerce Branding Case Study by Marketing Eye
In the competitive world of e-commerce, establishing a compelling and distinctive brand identity is crucial for success. This case study delves into the journey of Mookiis, an e-commerce site with goop-ish vibes, and how Marketing Eye played a pivotal role in creating a captivating brand. From the initial naming process to designing the logo, website, product packaging, and executing an effective marketing strategy, this case study explores how Mookiis transformed into a vibrant and unique online brand.
The Branding Challenge: Unveiling a Distinctive Identity
When Mookiis sought to elevate its brand, it faced the challenge of standing out in the competitive e-commerce landscape. The owner recognized the need for a captivating brand that resonated with the target audience and captured their attention. Engaging Marketing Eye's expertise, Mookiis embarked on a journey to redefine its brand identity and communicate its unique goop-ish vibes to customers.
Naming the Brand: Merging Nature and Endorphins
Marketing Eye's team conducted in-depth research to understand Mookiis' essence, products, and desired emotional connection with customers. Inspired by nature and the positive effects of endorphins, Marketing Eye brainstormed a range of distinctive and memorable brand names that aligned with Mookiis' vision.

After careful consideration, the name "Mookiis" was chosen to represent the brand. With its energetic and nature-infused connotations, Mookiis perfectly encapsulated the brand's goop-ish vibes and the positive feelings it aimed to evoke in its customers.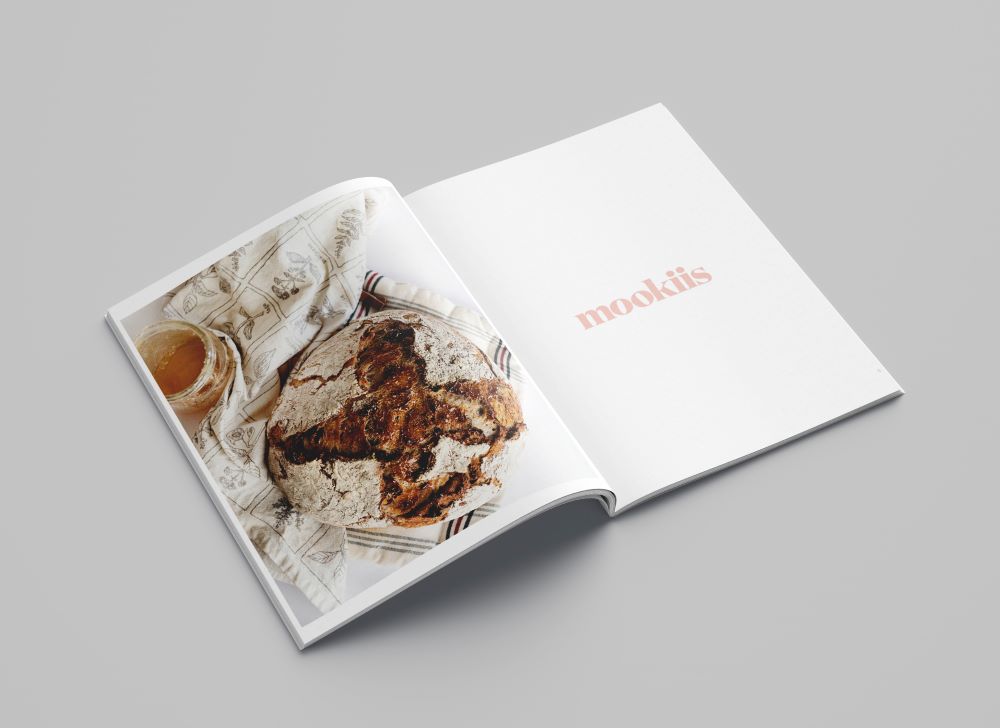 Designing the Brand Identity: A Vibrant Visual Experience
To bring the Mookiis brand to life, Marketing Eye collaborated closely with the company to design a captivating brand identity. The logo, website, and product packaging were meticulously crafted to reflect Mookiis' unique personality and aesthetics.

The logo design incorporated vibrant colors, playful typography, and nature-inspired elements, evoking a sense of joy and creativity. It served as a visual representation of Mookiis' goop-ish vibes, instantly capturing attention and leaving a lasting impression on customers.

The website design was aimed at creating a seamless and immersive user experience. Through captivating visuals, engaging content, and intuitive navigation, the website showcased Mookiis' products, brand story, and lifestyle elements. The user-friendly interface allowed customers to explore the site effortlessly, further enhancing the brand's appeal.

Marketing Eye collaborated with Mookiis to design visually stunning product packaging. Inspired by nature and the brand's goop-ish vibes, the packaging featured unique patterns and design elements that provided customers with an immersive unboxing experience. The packaging emphasized Mookiis' commitment to sustainability and added a touch of vibrancy to every customer interaction. Marketing Eye had to design and write a cookbook as part of the brand launch as well.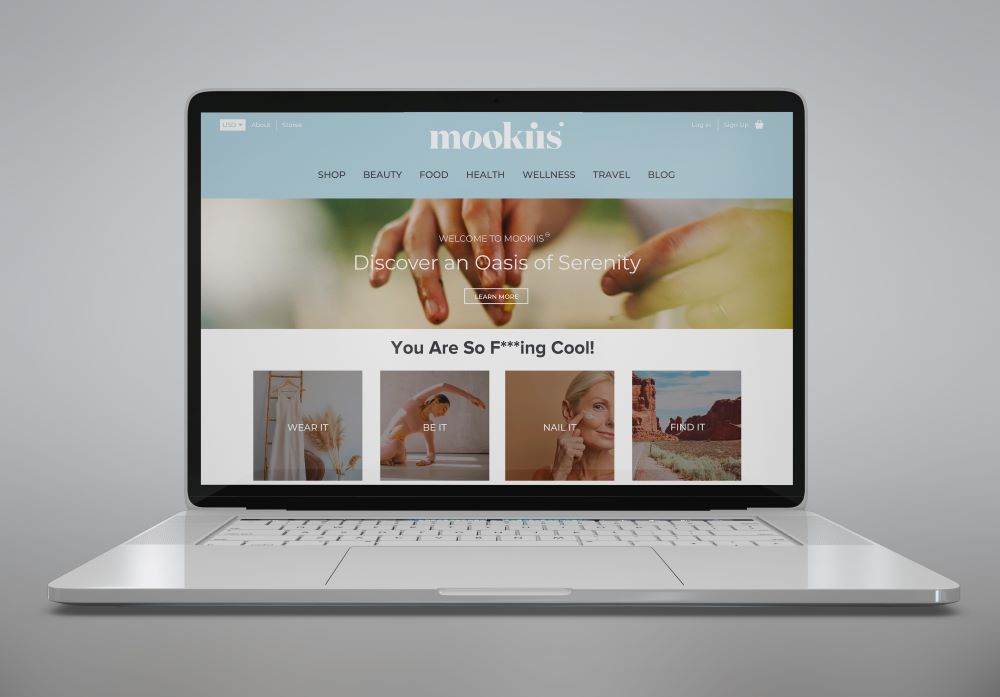 Crafting a Strategic Marketing Plan: Amplifying Brand Awareness
Marketing Eye developed a comprehensive marketing strategy to introduce Mookiis to its target audience and drive brand awareness, engagement, and conversions. The strategy encompassed various channels and tactics to establish Mookiis as a vibrant and sought-after e-commerce brand.

Social media played a central role in the marketing plan, enabling Mookiis to connect with its audience, showcase products, and share lifestyle content that resonated with the target market. Marketing Eye created a content strategy that aligned with Mookiis' brand personality, leveraging captivating visuals, compelling captions, and relevant hashtags to foster an online community.

In addition, Marketing Eye forged strategic partnerships with influencers who shared Mookiis' values and aesthetics. These collaborations helped amplify the brand's exposure and reach, with influencers authentically sharing their experiences and building credibility within their respective communities.
To enhance brand visibility
Targeted digital advertising campaigns were implemented. Leveraging demographic and interest-based targeting, Mookiis reached its ideal customers, driving traffic to the website and increasing conversions. The campaigns utilized eye-catching visuals, persuasive messaging, and strategic placement to maximize the impact of the brand's online presence.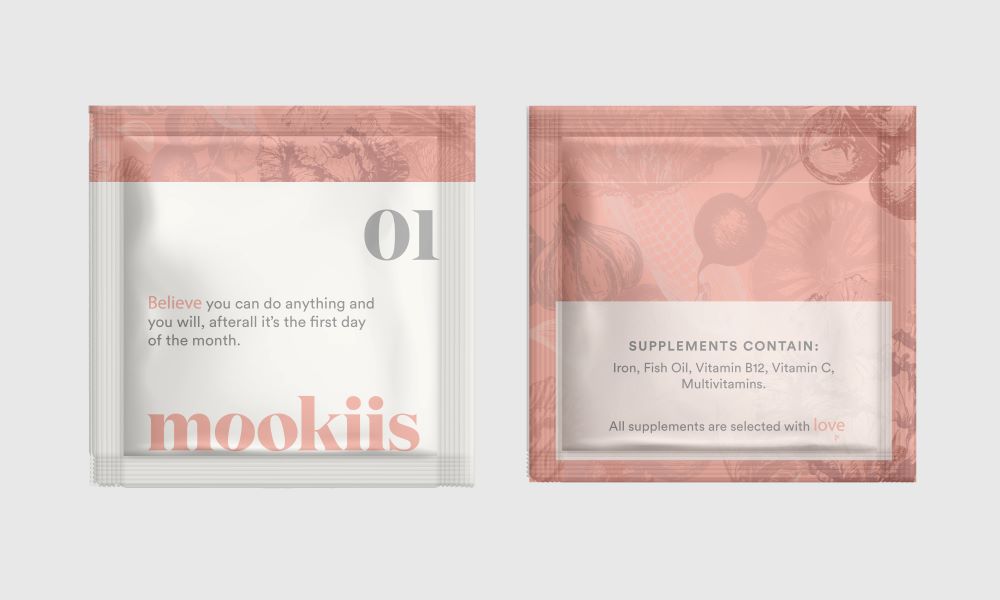 Results and Successes:
The collaborative efforts between Mookiis and Marketing Eye yielded remarkable results, elevating Mookiis to a vibrant and captivating e-commerce brand:
Unique Brand Identity: The name "Mookiis" perfectly captured the brand's goop-ish vibes and resonated with the target audience, evoking a sense of energy, playfulness, and connection to nature.
Engaging Visuals: The logo, website design, and product packaging harmoniously conveyed Mookiis' unique personality and aesthetics, fostering a captivating visual experience for customers.
Customer Engagement: Mookiis successfully established an online community through its social media presence, engaging customers with compelling content and encouraging authentic interactions.
Brand Awareness and Reach: The strategic marketing plan drove significant brand awareness, allowing Mookiis to expand its reach and attract a growing customer base. The brand's distinctive visuals and engaging storytelling generated buzz and encouraged customers to share their experiences.
Increased Conversions: The comprehensive branding efforts, combined with targeted digital advertising campaigns, resulted in a notable increase in conversions and sales. The captivating brand identity and strategic marketing tactics translated into a positive return on investment for Mookiis.
Mookiis' branding transformation, orchestrated by Marketing Eye, demonstrates the power of a distinctive and captivating brand identity in the e-commerce industry. From the strategic naming process to designing the logo, website, and product packaging, Mookiis successfully positioned itself as a vibrant and unique brand with goop-ish vibes.

Marketing Eye's expertise and creative approach played a pivotal role in crafting Mookiis' brand identity and implementing a comprehensive marketing plan. By merging nature and endorphins, Marketing Eye captured the essence of the brand, enabling Mookiis to connect with its target audience on an emotional level.

Through captivating visuals, engaging storytelling, and strategic marketing initiatives, Mookiis elevated its brand awareness, expanded its reach, and achieved significant conversions. The success of Mookiis' branding transformation serves as a testament to the power of effective branding and a well-executed marketing strategy in the competitive e-commerce landscape.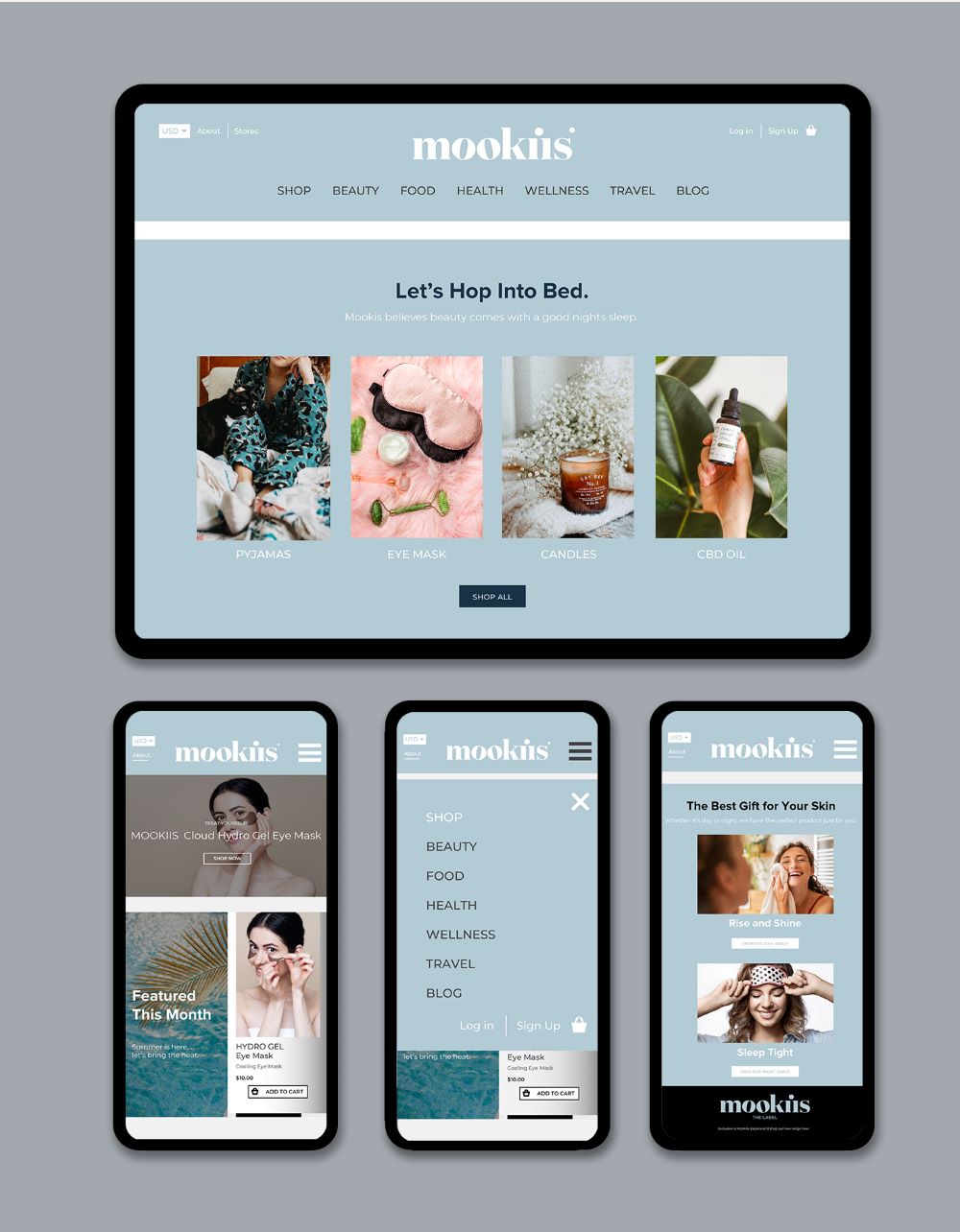 Read more... →