Case Study: Enhancing Karell Trial Attorneys' Online Presence through Marketing Eye's Expertise

Client: Karell Trial Attorneys
Background: Karell Trial Attorneys, L.L.C. is a legal firm renowned for its commitment to providing high-quality representation to clients in personal injury cases. With a strong track record of successful verdicts and a reputation for compassionate and comprehensive legal services, the firm aimed to amplify its online presence to better connect with potential clients and further establish its brand.
Challenge: Despite their strong reputation offline, Karell Trial Attorneys recognized the need to enhance their digital presence. Their existing website was outdated, lacking user-friendliness and modern design. Additionally, their social media presence was limited, which hindered their ability to effectively engage with their audience and showcase their expertise.
Solution:
Karell Trial Attorneys engaged Marketing Eye, a marketing agency known for its expertise in web design and digital marketing, to address their online challenges. The agency devised a two-fold approach:
Website Redesign: Marketing Eye initiated a comprehensive website redesign for Karell Trial Attorneys. They revamped the website with a modern, responsive design that focused on user experience and easy navigation. The new website featured clear calls to action, an intuitive layout, and informative content to guide visitors through the firm's services and areas of expertise.

Social Media Strategy: To enhance Karell Trial Attorneys' social media presence, Marketing Eye formulated a social media strategy. This involved creating and curating relevant content, including case highlights, legal insights, and client testimonials. The agency established consistent posting schedules across platforms and used targeted advertising to reach a wider audience.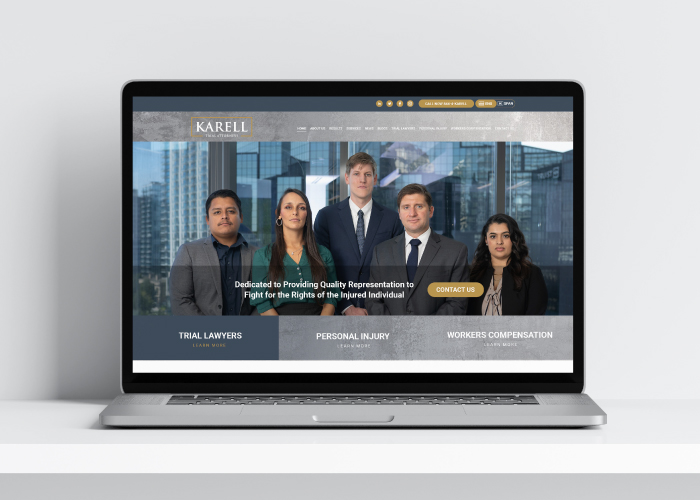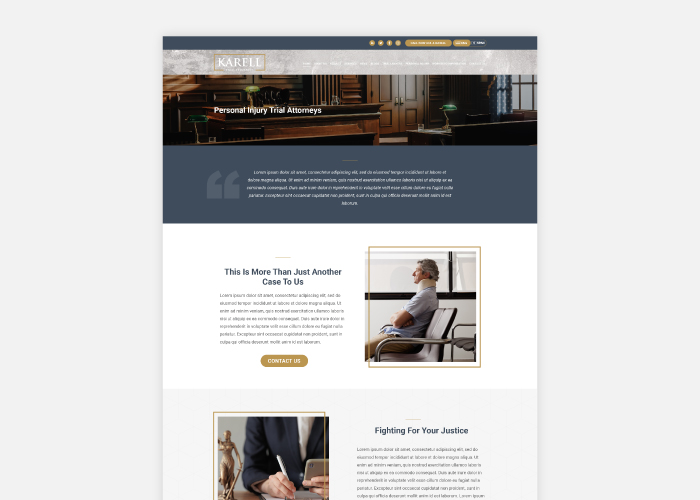 Implementation:
Marketing Eye's team collaborated closely with Karell Trial Attorneys to ensure that the website redesign aligned with the firm's brand identity and values. They utilized modern design elements, incorporated compelling visuals, and optimized the website for search engines to improve its online visibility.
For the social media strategy, Marketing Eye developed a content calendar that showcased the firm's expertise while highlighting their commitment to client success. Engaging posts, informative articles, and graphics were created and scheduled for optimal engagement times.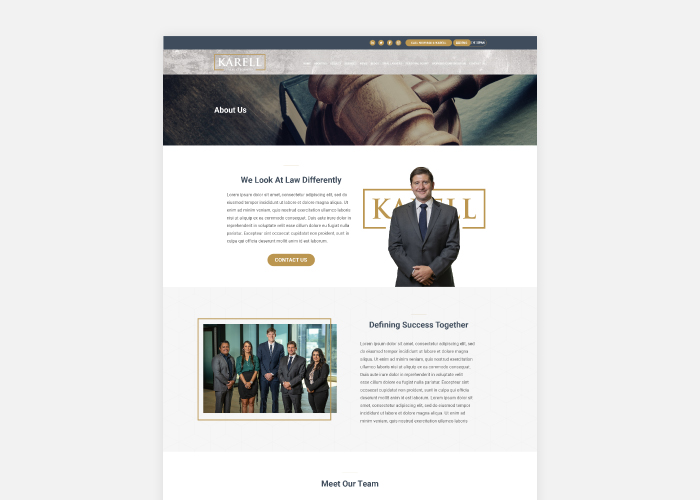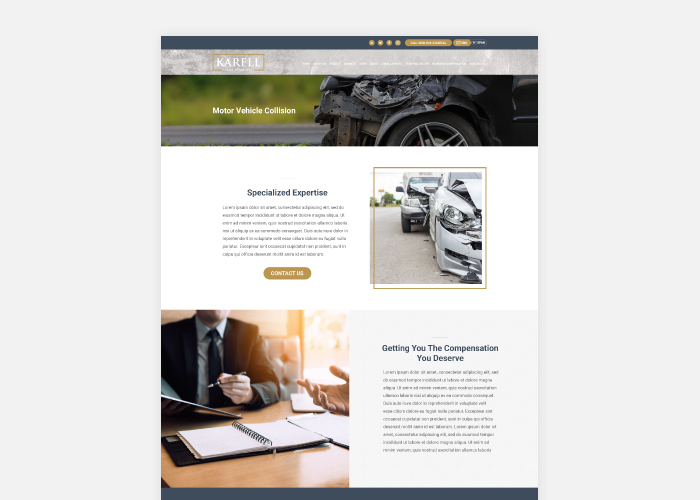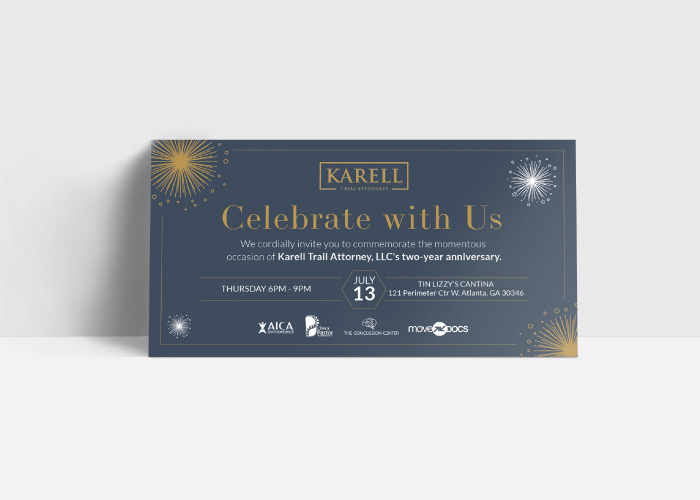 Results: The collaboration between Karell Trial Attorneys and Marketing Eye yielded impressive results:
Redesigned Website: The new website received positive feedback from visitors, offering a user-friendly experience that effectively conveyed the firm's values and services. The revamped design led to increased engagement and longer session durations on the website.

Enhanced Social Media Presence: The firm's social media engagement improved significantly, with higher interactions, likes, shares, and comments on their posts. The targeted advertising campaigns helped attract potential clients interested in personal injury legal services.

Brand Perception: The modernized website and active social media presence contributed to an enhanced brand perception. Karell Trial Attorneys positioned themselves as a technologically adept and client-focused legal firm.

Lead Generation: The combination of the new website and improved social media engagement translated into an uptick in lead generation. The firm received inquiries and consultation requests directly through the website and social media platforms.
Conclusion: Through Marketing Eye's expertise, Karell Trial Attorneys successfully revitalized their online presence, showcasing their commitment to quality representation and compassionate service. The website redesign and social media strategy not only attracted more visitors but also generated leads, contributing to the firm's continued success in the legal industry.
Read more... →