Case Study: Cameron Construction Building PNG

Client: Cameron Construction


Cameron Construction:
Company Profile Cameron Construction is a reputable construction company operating in Papua New Guinea. With a strong focus on quality craftsmanship and client satisfaction, Cameron Construction specializes in a wide range of construction projects, including residential, commercial, and industrial developments. The company prides itself on its expertise, professionalism, and commitment to delivering exceptional construction solutions.
Challenge:
Branding, Website, and Collateral Limitations Cameron Construction faced several challenges related to its branding, website, and collateral materials. The company's brand identity lacked a cohesive and memorable visual representation, making it difficult to differentiate from competitors and effectively communicate its expertise and value proposition. The existing website had an outdated design, limited functionality, and did not effectively showcase the company's portfolio of completed projects and capabilities. Additionally, the collateral materials, such as brochures and marketing materials, were inconsistent and did not effectively highlight the company's strengths or engage potential clients. These limitations hindered Cameron Construction's ability to attract new clients and showcase its expertise in the construction industry.
Solution:
Marketing Eye's Strategic Approach To address the branding, website, and collateral challenges, Cameron Construction enlisted the expertise of Marketing Eye, a renowned marketing consultancy firm. Marketing Eye developed a strategic approach to deliver an effective solution.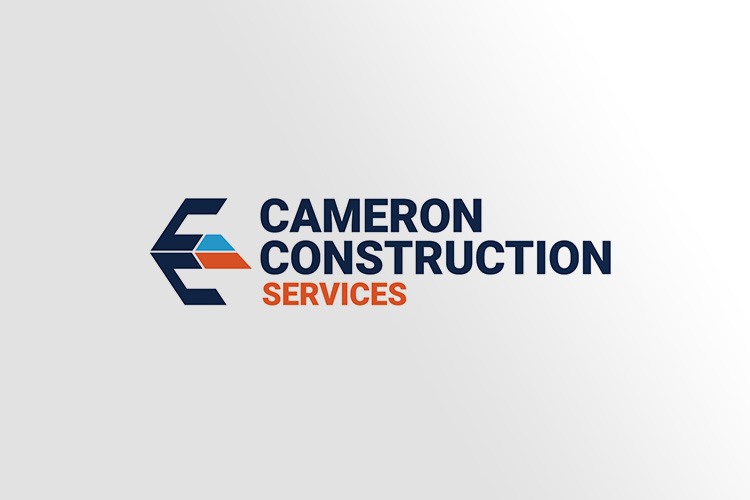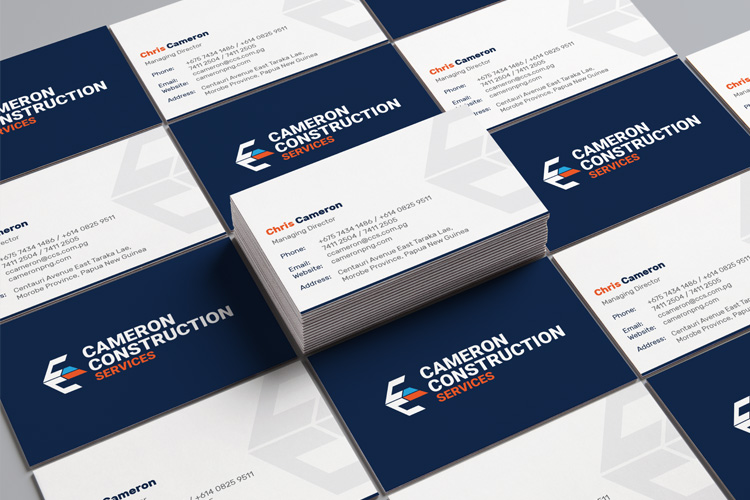 Branding Strategy: Marketing Eye conducted extensive research to gain insights into Cameron Construction's target market, competitors, and industry trends. Based on this research, they developed a comprehensive branding strategy that aligned with the company's values, expertise, and long-term objectives. The strategy involved refining the brand messaging, creating a visually appealing and cohesive brand identity, and establishing brand guidelines to ensure consistency across all marketing materials.
Website Development and User Experience: Recognizing the importance of a visually appealing and user-friendly website, Marketing Eye developed and designed a new website for Cameron Construction. The website featured a modern and professional layout that effectively showcased the company's portfolio of completed projects, capabilities, and testimonials from satisfied clients. The new website incorporated improved functionality, clear navigation, and responsive design to enhance the user experience and encourage potential clients to explore the company's services further.
Collateral Development: Marketing Eye developed impactful collateral materials that effectively communicated Cameron Construction's expertise, capabilities, and value proposition. This included redesigning brochures and marketing materials with a visually appealing layout and compelling content that highlighted the company's strengths, quality craftsmanship, and successful project delivery. The collateral materials were aligned with the updated brand identity, reflecting professionalism, reliability, and expertise in the construction industry.
Lead Generation and Social Media Campaigns: In addition to branding, website development, and collateral, Marketing Eye developed several lead generation campaigns and social media campaigns to expand Cameron Construction's reach and attract potential clients. These campaigns involved targeted advertising, content creation, and strategic social media management to generate leads and increase brand visibility within the local market.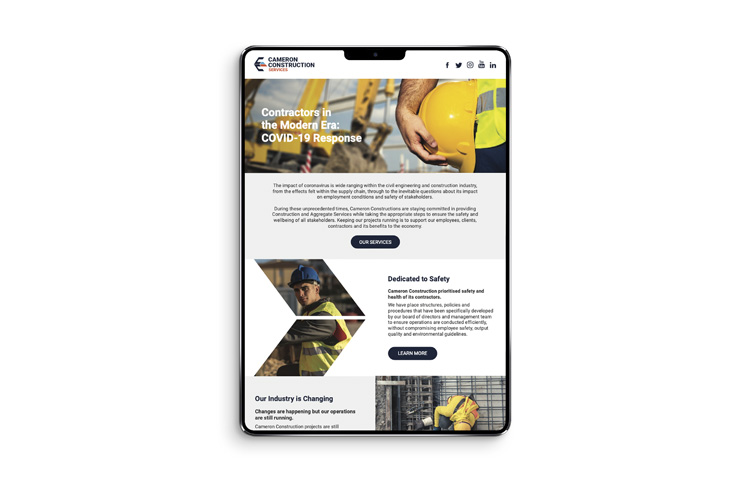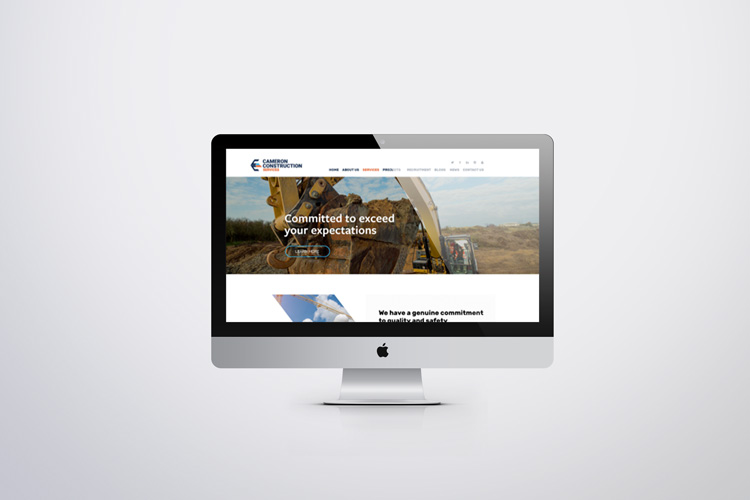 Results: Successful Brand Transformation, Improved Website, Collateral, and Lead Generation Through Marketing Eye's strategic approach, Cameron Construction achieved significant improvements in its branding, website, collateral materials, and lead generation efforts. The company experienced the following outcomes:
Enhanced Brand Identity: Cameron Construction's revitalized brand identity effectively conveyed its expertise, reliability, and commitment to delivering exceptional construction solutions. The visually appealing brand identity, refined brand messaging, and consistent branding across all marketing materials created a strong and differentiated brand image, positioning Cameron Construction as a trusted construction partner.
Improved Website and User Experience: The new website provided an enhanced user experience, featuring a modern design, improved functionality, and a comprehensive showcase of the company's capabilities and completed projects. The user-friendly navigation, engaging content, and responsive design contributed to increased user engagement and a positive impression of the company's professionalism and expertise.
Engaging Collateral Materials: The redesigned collateral materials accurately reflected Cameron Construction's expertise and highlighted its successful project delivery. The visually appealing layout, compelling content, and consistent branding effectively communicated the company's strengths and encouraged potential clients to consider Cameron Construction for their construction needs.
Successful Lead Generation and Social Media Campaigns: Marketing Eye's lead generation and social media campaigns effectively increased brand visibility and generated quality leads for Cameron Construction. The targeted advertising, strategic content creation, and proactive social media management helped expand the company's reach within the local market and attract potential clients interested in construction services.
Overall, Marketing Eye's strategic approach led to a successful brand transformation, an improved website, engaging collateral materials, and successful lead generation campaigns for Cameron Construction. These improvements positioned the company as a trusted and reputable construction partner in Papua New Guinea, ultimately contributing to its growth and success in the industry.