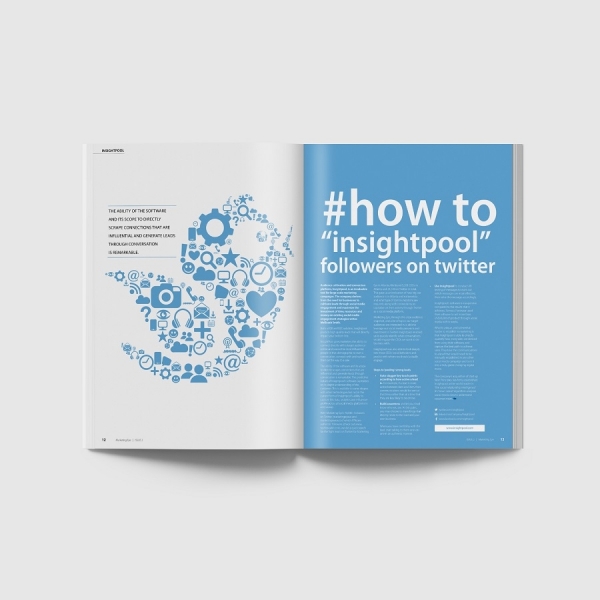 The Magazine
The Marketing Eye Magazine is every business' link to the marketing world, giving them helpful information and insight into advertising, entrepreneurship, finance, travel, technology, and general lifestyle. This magazine is an invaluable tool for small to medium-sized companies who are looking to grow, expand their marketing capabilities and are seeking success in all aspects of business.


Valuable Business Advice
Issue 2 of the Marketing Eye Magazine inspects a huge array of topics and articles, all of which are able to provide helpful advice in advancing your business and all around changing your company for the better. Look into how the world is constantly changing and how, as a result, investing in emerging markets is a beneficial idea. Furthermore, learn about how technology is creating innovation among companies and how you can use this to your advantage. Read about the true story of how three risk management experts were able to save multiple companies millions of dollars, or how to incorporate gamification into your company to promote health and wellbeing. You can even take a look at the hottest new gadgets being released into the world.


Thoughtful Personal Guidance
Other than giving business advice, Marketing Eye Magazine also provides plenty of valuable personal advice on issues that everybody will face in the working world or can use to further their own growth. For instance, in Issue 2, learn about the loyal customer and how to appease them, or how powerful reliability can be and how to become more reliable to those around you. You can even look at some of the most stress relieving, relaxing places to go in Atlanta in order to just forget about work for a little while. Hopefully through reading Issue 2, you will be both a better individual, and your business will become more successful from the advice provided.