Wednesday, 24 September 2014 00:00
'Anything is possible'
and if you truly believe it, you can see it.
The world is full of pessimistic individuals who are tirelessly working to pull you down, but if you are a real entrepreneur with a
BIG DREAM
and determination to make it happen, then you may be in the minority of business people who achieve success.
Business can be a rollercoaster
and there is always something that pops up that will challenge you and make you dig deep for solutions that may not be obvious at the first glance. It's part of the journey that both you and I have signed ourselves up for.
Creating a winning formula for business isn't easy
and the reality is that for most,
it is near impossible
. But if you are serious and you have the vision to take your business to the next level, from whatever position you are in today, then you may be someone we will all read about in Forbes or Inc Magazine in a few years time - and I can't wait to see that happen.
This blog
'5 Winning Ways To Turn Your Business Around'
is my story - not necessarily yours. I will share with you my insight into what I believe to be the
future of Marketing Eye
and how we are going to cement ourselves a global small business marketing company that is unparalleled in the market place.
Thursday, 11 September 2014 00:00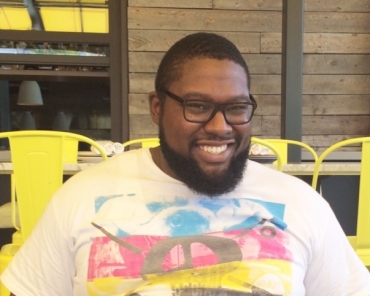 Think big. Dream even bigger.

The entrepreneurial spirit is alive and well in Atlanta. After landing last night, I could feel the buzz. Literally, as I walked through the airport, hopped on the plane train and grabbed my luggage after almost 24 hours of flying and being in transit, I felt this overwhelming energy. In Atlanta, anything can happen. You can be anything you want to be. You just need to believe.

It's day one and I checked on the guys marketing the company from the Atlanta Technology Village. They work tirelessly ensuring that our brand is prominent in the market, and that we stay number one on Google. They are designing stuff; diaries, promotional products, website landing pages, edm's, books, magazines - you name it - they are doing it.

Their passion is that of an internal entrepreneur. People who make 'shit happen'. Designing a culture like this is incredibly hard - but in our case, it happened by accident or at least due to the environment we work in.