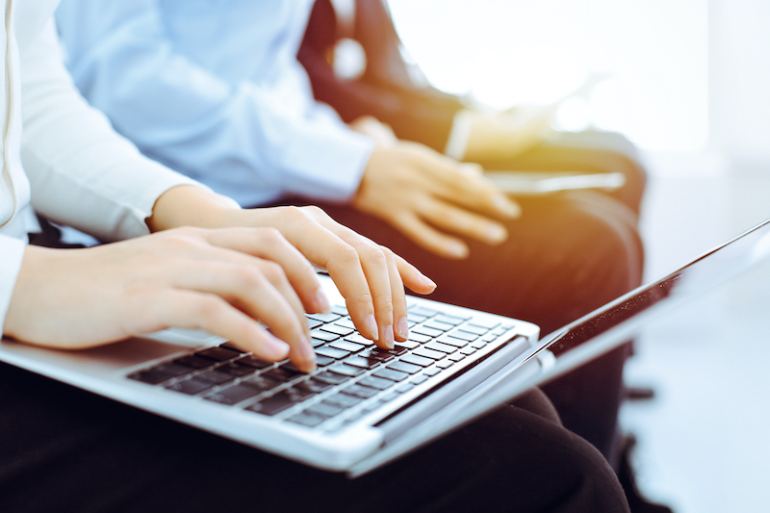 Wondering How to Launch Your New Product? Here's How!
Written by Madeleine Hobson
Launching a new product is daunting in a world of digital marketing. There are endless opportunities, and therefore it is important that you feel confident when advertising your brand identity and product. Perfect your marketing plan by ensuring you are reaching your target audience via email marketing, utilizing the power of social media, writing blogs to inform customers and boost SEO's regarding your product.
Reaching Your Audience Through Email Marketing
Email marketing is extremely effective, as it is a simple and efficient. Brands can directly communicate with their clients through sending out personalized messages to a list of customers and potential clients. Emails also allow marketers to inform customers on the benefit of your product. Direct emails to existing clients are the perfect platform to sell the product. However, the most essential element of this marketing is not the advertising of the product, but the wording of the email to appear as though you know your customer and have a relationship with them.
The first step is to create a database with your clients. This is important so that your team has information regarding your clients, allowing emails to be directed and personal to the customer. It is imperative that you make these messages personal and engaging. One of the benefits of email marketing is that it sustains and creates relationships between the customer and the brand. Thus, your email must make your customer feel they have a meaningful relationship with your brand, especially when launching a new product. Customers want to feel valued; make them feel remembered and important, as though the email is written especially for them. Customer loyalty is strengthened through this strategy. if you are wording the email as though you remember the individual from their previous purchase or interaction with your brand, there is a high chance they will want to remain affiliated with your business and show loyalty by buying your new product.
Utilizing the Power of Social Media
There are more than 2.3 billion global internet users, and social media has the ability to reach all these users in the most efficient and effective nature out of all marketing strategies. The power of this marketing tool is irrefutable; therefore, it is imperative you incorporate social media into the start-up of your product launch and continue to utilize this tool.
Now that we have acknowledged social media engagement is a must in your product launch, we must ensure your activity online pre-product launch is engaging to your target audience.
Social media is the foundation of marketing in todays digitalized world. These social platforms are predicted to perennially expand as a product discovery channel. Statistics evince that 2 in every 3 users have admitted that social media has influenced them when deciding whether or not to purchase a product. A majority of purchasing occurs online, and is expected to continue to grow due to the shopping option available on social media platforms. Therefore, your Instagram or Facebook pages must be posting engaging content that'll tempt viewers to click onto the easily accessible shopping options once the product has launched.
It is crucial your posts are anticipatory and exciting before launching your product. This will precipitate a 'buzz' about your product and keep customers curious and engaged with your brand. An example of this is the 'coming soon' posts; the suspense heightens the consumers curiosity and leaves the individual inquisitive and therefore more invested in your brand. It is essential that these product teaser posts are visually compelling. The visual element of these posts will increase the likeliness of your viewers being engaged and interested in the brand.
Evidently, social media is an "invaluable and powerful tool in every businesses' toolkit". Ensure that your brand is staying up to date with how social media can safeguard the success of your new products launch.
Blog Posts
Blogging about your upcoming new product also creates excitement amongst your target audience. It allows your business to explain in depth to the audience the benefits of your new product, while espousing an authoritative and professional tone. Blog writing will also position your company to the public as an 'industry leader'. This is because blogging on topics pertaining to your field will expose your expertise and knowledgeability, enhancing your credibility and in turn, positively effecting the trust from the public in your new product.
Blog posts also drives traffic to your company website. By posting content that will appeal to your target audience, this increases the chances of them viewing your website. This augmented popularity will strengthen brand recognition, and most likely make you feel more confident when launching your new product. Being well-recognized as a professional company with expertise regarding your field will smoothen the nerves of releasing a new product.
Lastly, by using keywords in your blogs that will interest your target audience, your companies SEOs will increase. Sprinkling lots of related key terms into your writing (in which your brand wants to be recognized for) will boost your position on the google search bar. By optimizing your brands position on the search engine, you are increasing brand awareness and increasing the likeliness of your potential customers clicking on your website. It is essential your business is up-to-date with the benefits of blogging and boosting SEOs while launching a new product; as consumers prefer to buy from well-recognized brands that appear at the top of their search bars.
Email marketing, social media engagement and blogging are three essential ingredients that you must include in your marketing tool kit while launching a new product. Email marketing bolsters your relationship with your client; making them feel remembered and valued by your brand. Social media allows your company to set up your brand launch in an exciting way, by creating suspenseful posts. This social media engagement is also crucial in remaining relevant against your competitors in your industry. Posting blogs on your company website boosts your brands popularity and SEO, most likely positioning your company at the top of the Google search engine (which brings your new product into a popular brand, increasing the number of sales). Your brand identity, customer and brand relationship and brand popularity are more important than ever during your product launch. These three steps will ensure your product launch runs smoothly.

Image Source: Shutterstock-1921271321