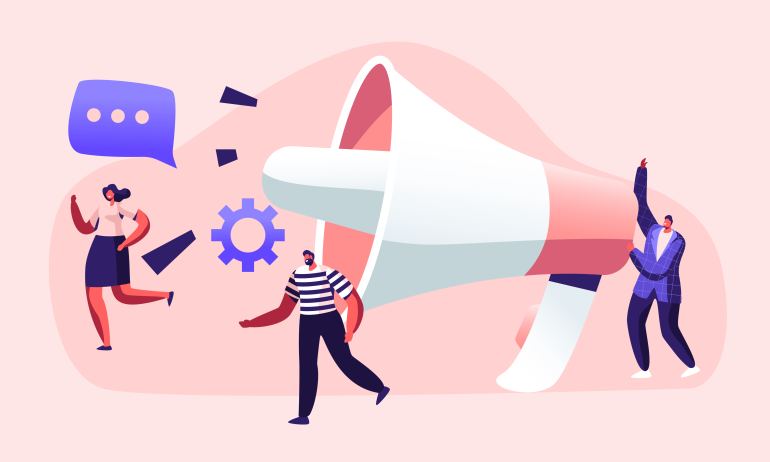 Why PR needs to be a priority in your marketing strategy!
Public Relations (PR) is a term all of us have heard of. We have seen it come into play when marketing agencies use it as a strategic communication tool to attract audiences. It is ultimately the forefront of marketing, forming businesses a path towards the construction of marketing approaches. However, it seems that marketing agencies do not prioritize PR, and they in fact neglect it. Even though PR focuses more on traditional media rather than new media, it still is crucial in this contemporary day and age. PR helps to set a foundation for brands to express their unique selling point and encapsulate brand stories to appeal to consumers. This is to not be confused for advertising, as they are two different things. Overall, PR is the best for brands to stand out and optimize your marketing strategy to the fullest.
According to a 2016 scholar article by Nawaz Ahman and Charmaine Hoodbho, a business without a face is a business without a future. Here are a few reasons why PR should be a priority in your marketing strategy.
PR vs Advertising
Understanding the difference between PR and advertising is key to knowing why PR should be of more importance. PR consists of earned media while advertising consists of paid media. Rather than paying for your content to be advertised on social media platforms, you convince third party news sources to send out a positive message about your brand. Instead of just creating brand exposure, PR also instils brand authenticity as reputable news outlets sing your praises. A 2014 study by Nielsen stated that while analyzing their consumers' decision-making processes, PR is 90% more effective than advertising. It is more cost-efficient since it is reliant on earned media, hence PR could be a better option for you if you are on a tighter budget and you want to save on marketing dollars.
Builds brand reputation
PR helps to maintain the public reputation of your company. It helps by utilizing language to portray the idealized perceived image you want your company to have. With backings from third-party endorsers, PR boosts brand credibility, providing assurance to prospective consumers who are interested in searching up your brand. PR is also very diversified as it comes in other various executed forms. For instance, publicized promotional events, written blogs on the internal and external company sites as well as written pitches to journalists. With the establishment of brand reputation via PR, it pushes your brand name around in the media space, generating more leads, sales and revenue.
Fosters relations and enhances online presence
After PR solidifies your brand reputation, it thereafter helps to foster relations with other internal and external stakeholders in the digitized sphere. It identifies the best types of social media channels and online personas to convey your company's message to your targeted audience demographic. With the development of proper connections, it helps with word-of-mouth marketing, resulting in the enforcement of brand awareness, without you having to lift a finger to do the work.
Damage control
In a situation where your brand is receiving bad publicity, PR is there for damage control. It helps to mitigate media crises by responding to negative output online and publicly. PR can take a brand's dampened image and turn it around for the better. It provides the opportunities for leverage, taking advantage of situations and portraying as much goodwill as possible. Humanizing your brand is essential in connecting with your audiences to further promote trust and relatability. Without using PR to address issues, it showcases ignorance, potentially causing your brand reputation to go downhill, incurring revenue losses.
Thus, prioritizing PR in your marketing strategy helps you achieve your short and long-term business goals at the most optimized level. Be it used for the solidification of brand reputation, the fostering of relations or mitigating damage, it hits every aspect of marketing and branding at whichever business stage your company aims to improve on. With the advent of social media, PR is an especially beneficial tool in your marketing strategy. To get started, you could start engaging in PR technologies such as video marketing and cross marketing.
Image source: Shutterstock (1414328903)