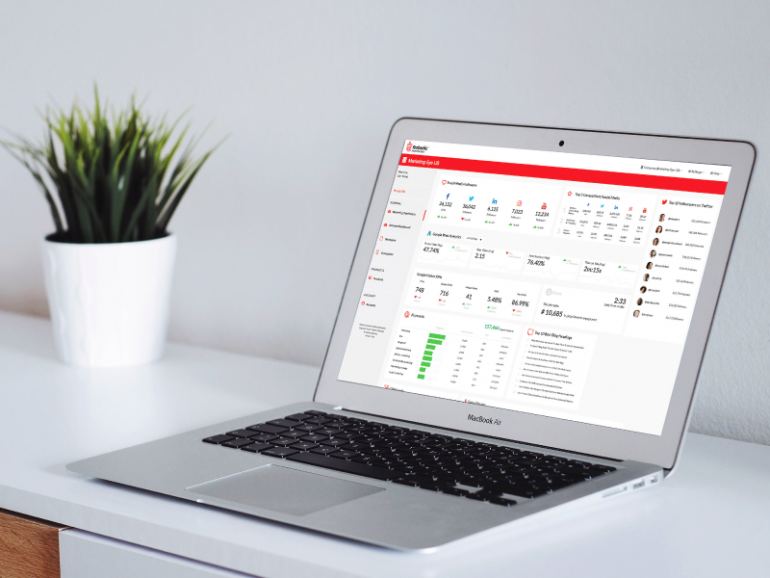 Why marketing managers are not living up to expectations
When you go to college you learn two things 1) There's a deadline for everything 2) If you start something, you need to finish it.

In truth, you learn a lot more than that, but these two points are a given. They also relate to life, work and for those Instagrammers, "living your best life".
Each day I talk to entrepreneurs and business leaders. They tend to 'like' their marketing managers but there is one common thread that always comes out of their mouths. "I don't know what they do and whether it works or not."
For business leaders and entrepreneurs, uncertainty doesn't sit well. It nags at them like this irritating voice in their head that never shuts up especially when sales are down, or everything isn't going to plan.
Many entrepreneurs and business leaders do not function well in uncertain situations and find them stressful and distressing.

The result is a repetitive dialogue. Every now and again, the ugly head raises, and the boss says:
"I don't see the ROI on marketing!"
"Marketing isn't getting enough leads for our sales team!"
"It's expensive having so many people in marketing. You know that technology can do your job, right?"
"I need a report on the results of marketing this quarter – now!"
"Why do you not know the results of your last marketing campaign off the top of your head?"
There are only 40 hours in a week, 160 hours in a month and typically 1600 hours in a work-able year for any marketer. Most marketers are not numbers people, so they don't quite break it down like that, but you get the drift.
While they may be organized with a 'to do' list and for the better marketers, they would be using a project management tool to manage their marketing strategy, but many marketing managers and marketing professionals are still 'running around like their heads have been cut off' trying to solve one problem after another, work out why something has not work, report to management and try to ensure that marketing programs are running.
Organization is key to any good marketing program and function in a company. Without an organized approach to marketing, there is no marketing. It is a scatter-gun approach with little results and a waste of time and money.
We use Robotic Marketer to bring this all together. What is the best marketing strategy we can have in place – the first time. Not after several missed attempts but a real strategic approach designed to fill the sales funnel, build brand and create community.

What marketers can do to show managers achievements:

Reporting
Find ways to provide better reporting, faster. We use the Robotic Marketer Dashboard which provides managers with everything from sales funnel, email marketing, website and social media performance in one place. This allows us to quickly export a report in minutes, leaving no second guessing or wasted time.
Marketing Strategy
Have a formal marketing strategy in place. You are 313% more likely to achieve your marketing goals with a plan in place. Don't be mistaken to think that a marketing strategy is a 'to do list'. As marketers we are trained to do better than that. Where many marketers fail to go back to basics, is a lack of time. Once again, use Robotic Marketer marketing strategy technology platform. Not only will your managers be impressed, but you will also have all the data and analytics required to know what industry best practice is, competitor behavior, customer insights and best marketing tactics to achieve goals.
Set Marketing Meetings
There are many stakeholders in a company that are directly influenced by marketing; management, sales, human resources and technology. Set up regular meetings with all stakeholders individually to discuss:
Achievements in the past quarter

Collaborative conversation on how marketing can do better

What is planned for the next quarter
Communication
We all know that if people are communicated with, they feel informed. When people are informed, they ask less questions. We also know that when marketers are in a routine of communicating to stakeholders, they are helping themselves by needing to understand where they are at, what they can do better and what's next. It's a win-win for everyone involved.
Return on Investment
Management wants a return on investment from their marketing spend. As marketers, it's our job to show ROI. While being creative and 'doing' marketing tactics is all good and well, the reality is if it doesn't derive an outcome then we need to change, adapt and transform. Use technology to power better performance. Don't be afraid to start from scratch and put together a better strategy for higher ROI measurement.
Living up to expectations of management is easy if you are prepared to show transparency, own failures, communicate successes and be organized in the way your run your marketing function.