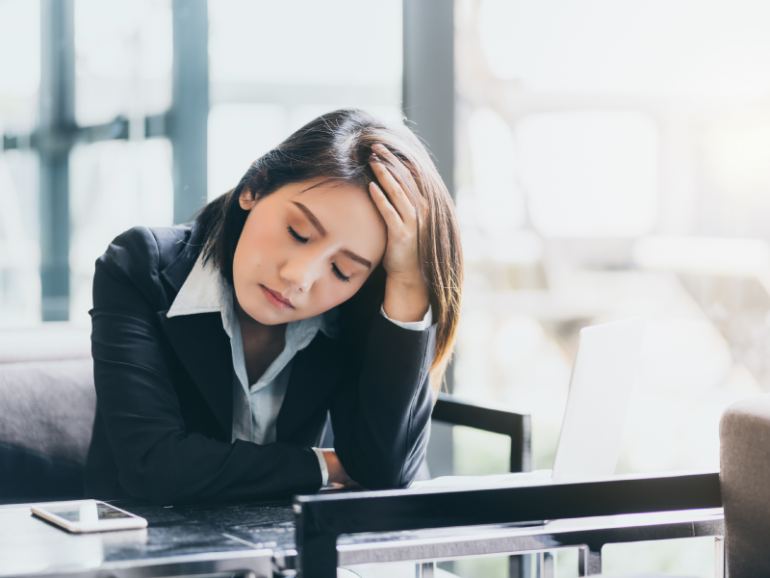 Why marketers should be afraid for their jobs
Being afraid for your job can be deliberating. It can create the wrong type of mindset where marketers are afraid to make the wrong choice or stop progress due to the fear of their job becoming redundant.
After interviewing more than 30 marketers over the past few months, it has become apparent that the biggest issue that marketers are facing is their ability to keep their jobs and remain secure, when in fact, the whole industry was built on risk.
Risky marketing tactics that paid dividends made entrepreneurs such as Richard Branson, Elon Musk and Steve Jobs. Nike didn't hold back when they called out golf courses that had bans on certain ethnic groups playing on their courses with Tiger Woods advertising campaign, and again with BLM campaigns that cut through the clutter and while they may have offended a few, the marketing campaigns paid dividends.

If they played it safe, would they be where they are today? Probably not.
In truth, marketing careers are in the biggest danger since the profession actually became a career. Due to COVID, a report stated that 46% of marketers feared for their jobs and more than 25% of marketers were placed in furlough in comparison to other industries which sat at just 18%.
As companies that were being proactive with employing during COVID can attest, marketers with jobs are reluctant to make a leap into anything other than Fortune 200 company, and the slew of marketers that were placed on benefits and tried their luck with side hustles were less enthused about moving from their couches and watching Netflix, than taking up a role that would only pay them slightly more than staying at home.
Businesses struggled with lack of staff during COVID due to so many marketers wanting to either stay at home, use the time to try their luck as entrepreneurs or enter the freelance world.
What companies were faced with forced their hands. Using automated marketing technologies and artificial intelligence to replace marketers has been a safer investment for many small to medium sized businesses or larger corporations seeking to reduce their head counts.

Where marketer can show the most value:


Execution of marketing strategies
While your marketing strategy can be done faster and more effectively using martech platform, Robotic Marketer, the execution of the strategy still needs the human touch. Champion execution of marketing strategies ensuring that the wheels are always turning is key to providing a valuable contribution to marketing in any organization.
Promote the use of technology
Whether we like it or not, technology will replace many functions in the marketing department, and in part, due to inefficiencies or in some cases desperation of small business business owners. Embrace it and work out how you can ensure that technology is optimized in your organization, cutting costs, driving more leads to sales teams, and ultimately contributing to better marketing ROI.
Analytics
Someone needs to analyze and improve upon results – so it may as well be you. Know how to "read" your marketing environment and use data to drive better overall performance. Use Robotic Marketer Dashboard to have a full view of the results derived from your marketing strategy and use the data to make more informed decisions.
Content creation
There are technologies that will generate content for your company. Use them. But remember they only get you so far, and a human touch will take it all the way. Be the human touch needed to make your marketing effective.