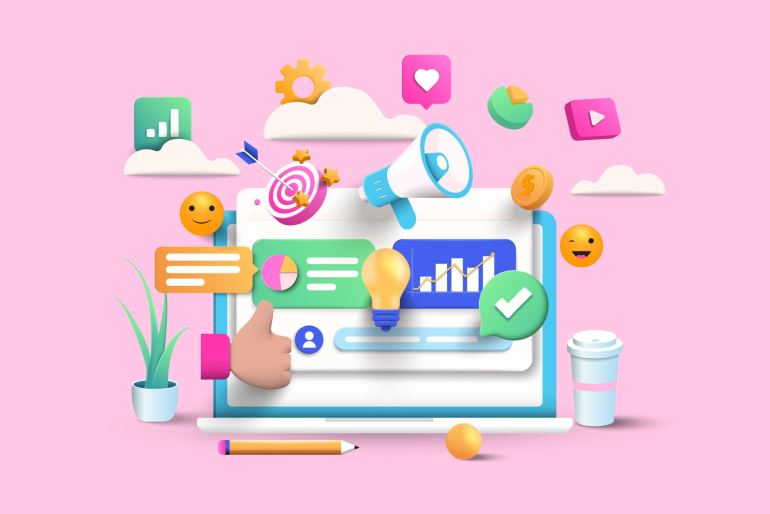 Why Do You Need a Marketing Strategy?
One of a company's most critical functions, marketing, is frequently overlooked, particularly among start-ups. Most businesses have limited resources and often want to start selling right away. Despite being a reasonable and common practice, it can waste time and money.


Most salespeople are responsible for generating and converting leads, but having the appropriate resources and assistance can significantly improve their chances of securing a sale. As crucial as a sales team is to a company, a skilled marketer can positively influence a company in several ways.

The advantages of marketing strategies are:
1) It helps to set goals
Every successful marketing plan starts with a sense of resolve and a drive to improve. It's crucial to anchor your ideas on facts and research. Even though imaginative fantasies, abstract concepts, and letting your imagination run a little crazy are fantastic places to start. Here is where the actual marketing plan is put into action.
The only way to accomplish anything is through establishing objectives and goals, which entail putting your plans into action and holding yourself responsible for your results. A marketing strategy is based on the notion that a project should only be left on the back burner once it has run its course.
2) It targets the right audience
We are unable to satisfy everyone's needs. Therefore, from a sales and marketing standpoint, a particular individual or company must become a devoted client. If you have a specific person in mind, you may show them how your product or service will allay their worries. Or meet their demands, and resolve their issues by focusing on their wants, needs, and desires. Your target market and client are defined in your marketing strategy, so you may identify precisely who your target market is.
3) It helps better understand your business
Finding out who benefits from your product or service, how they help, and reasons to believe they benefit is a crucial part of a marketing strategy. Your company offers a distinct advantage to the customers you service over your rivals. Having these things defined clarifies your business's purpose and helps you stand out in a sea of competitors.
4) It speaks for your value in a consistent way
Your marketing approach defines the value you transmit to others. Anyone you provide your marketing plan paper to, will know precisely who you are, what you do, and why you do it. This includes co-workers, marketing firms, contractors, salespeople, etc. You can be confident that your company will be appropriately portrayed in all aspects of sales and marketing thanks to having a constant face in the market.
5) It gives you a guidance
Your marketing strategy guides your marketing plan, which is how you market your company all year. Specifying the activities, you will carry out within each channel and the schedule for performing those activities. Your strategy sets your marketing channels (print, social media, commercials, digital ads, direct mail, etc.). Your marketing plan ensures that the manner you advertise your business aligns with your overarching objectives and enables you to get the most out of your marketing.
6) It allows you to become more well-prepared against the competitiveness
When you have a marketing plan, you are clear on what you do, whom you serve, how you market, and how to assess your progress. You are also aware of your industry's level of competition and how to take on other companies in a comparable sector effectively. It gives you an advantage over your competition, especially if they still need to reveal their marketing plans in writing. You have a distinct understanding of your business's identity, including its advantages and disadvantages. You know your strengths and how to market your business to succeed.
7) It enables you to become more professional
You project confidence and professionalism when you are clear about who you are and how to talk about your business. You can concentrate your time, effort, and resources on attracting the right consumer. This is helpful when you are sure of who your customer is and how you will benefit that customer. With a marketing strategy in place, your company will look more professional than it already is.
Every move in a marketing strategy is directed at assisting your clients in solving their difficulties. A marketing strategy gives you a defined path and a succinct means to communicate your value to others while fostering brand loyalty and lifelong customers.
Before allocating resources or spending time on marketing initiatives, you should complete Step 0—your marketing plan. It serves as your manual for identifying your target market, crafting your company's message, and setting yourself apart from every other company in your sector. It serves as the marketing house's strategic cornerstone. So start building up your first marketing strategy for your business!