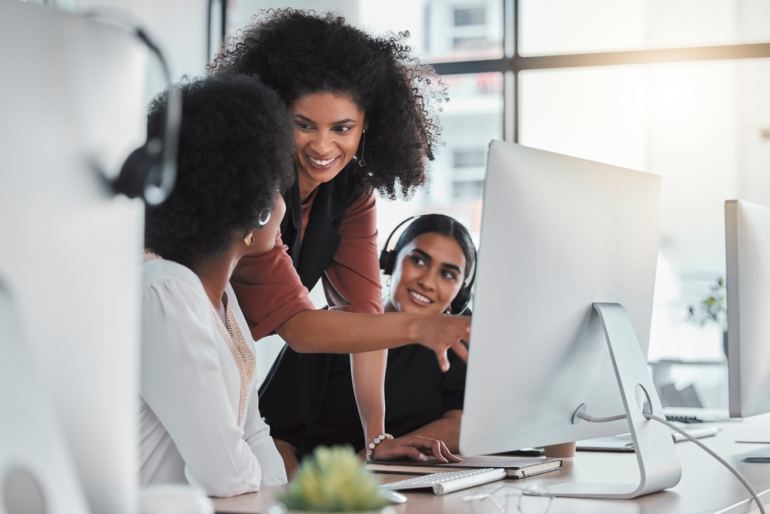 Unlock the Sales Funnel Secrets: Supercharge Your Contact Centre Marketing Strategies!
As a contact center professional, you must be aware that the contact center industry is rapidly expanding. In such a progressive industry, where customer interactions are frequent, capturing potential leads and converting them into loyal customers is the ultimate goal. The sales funnel is the key to achieving this, and when combined with effective marketing strategies, it becomes a powerhouse for driving success. So let's unveil the secrets of the sales funnel and explore the click-worthy marketing strategies that can help your contact center become a success.
The Sales Funnel Demystified
Think of the sales funnel as a journey that potential customers take, starting from awareness and ending with conversion. Here's a breakdown of its stages:
Awareness: At the start of the funnel, your target audience first learns about your contact center. This could be from ads, social media, word-of-mouth or referrals.
Interest: In this stage, potential clients express interest in your services. They may visit your website, read informative content, or sign up for newsletters.
Consideration: Now the prospects are evaluating whether your contact center is perfect or suitable for their needs. They might engage in live chats, request information, or compare your services with competitors.
Intent: This is a crucial stage, because this is when the leads are ready to make a decision. They might request a quote, initiate a call, or schedule a demo.
Conversion: Success! The bottom of the funnel is where leads become paying customers. They sign contracts, make purchases, or commit to your services.


Click-Worthy Marketing Strategies for Each Funnel Stage

Awareness: Content Marketing
Taking into account the potential of content marketing, you must leverage the power of content to raise awareness. Publish informative blog posts, share engaging social media content, and invest in targeted online ads to capture the attention of potential customers.

Interest: Email Campaigns
These days, nobody wants to read generic or boring emails. Add that extra efforts and create compelling email campaigns that offer valuable insights and resources. Nurture leads with relevant content and encourage them to explore your services further.

Consideration: Live Chat Support
Make sure you implement live chat support on your website. This allows potential customers to engage with your team in real time, addressing their questions and concerns immediately. Besides, it becomes easy to foster trust when you are available to help your potential clients when they need you the most.

Intent: Personalized Offers
Study the needs of your potential clients and tailor your marketing messages to align with the specific needs of leads who are ready to convert. Offer personalized discounts or promotions to encourage them to take the next step.

Conversion: Streamlined Onboarding
While lead conversion is the main goal, the next step is highly important as well. Once a lead converts, ensure a seamless onboarding process. Efficiently guide them through the setup phase, addressing any concerns or challenges promptly.
From lead generation to conversion, every interaction holds the potential to shape your brand's reputation and customer loyalty. By creating intelligent and customer-centric strategies, you hold the power to not just meet but exceed expectations. Embrace personalized engagement, effective communication, and proactive outreach to create remarkable experiences. Choose the right tools and training to empower your team, and you'll master the art of transforming leads into loyal advocates. In this progressive industry, being smart about your approach ensures not just success but an enduring legacy of excellence.