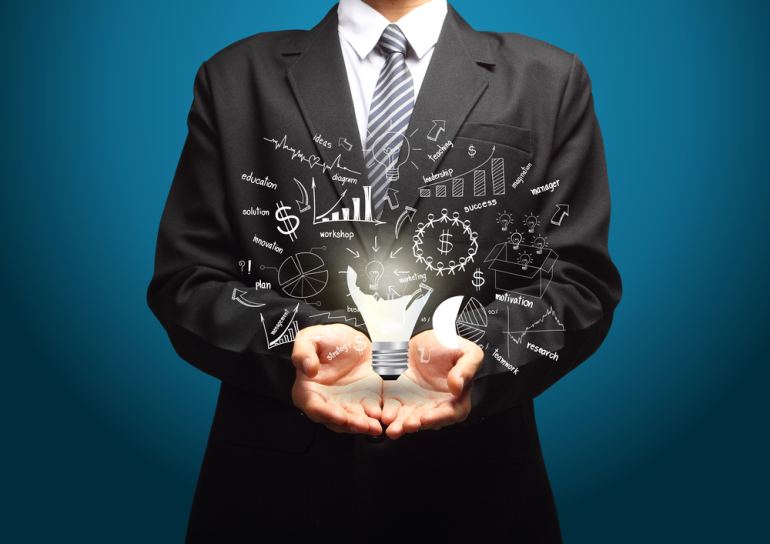 Top 7 Ways to Improve your Marketing Knowledge Outside of University
Broadening your knowledge in the field of marketing is important especially if you're a budding marketing professional. There is a lot to learn when it comes to marketing, and most of us feel that a degree from an esteemed university is the only way to learn. But what if we tell you, that there are other ways in which you can understand more about marketing and its branches?
While pursuing a degree from a university is a great feather to add to your cap, we have put together a list of some of the best ways to improve your marketing knowledge outside of the university.
YouTube
YouTube is the second most visited website in the world after Google. The amount of content in form of short and long videos that are uploaded makes it very easy to find pretty much anything you are looking for, including educational content. There are thousands of videos and series that cover the very basics of marketing to get you started, but there are also videos on more complex and niche topics for those looking to widen their knowledge.
Internships
A proven successful method to learn and reinforce your skill sets is through applying it in a practical environment. One of the best ways to expand your knowledge is through internships or entry-level jobs. If you are looking to start a career in marketing this is a fantastic way to get you started and develop some new skills that can't be taught in a classroom. Learning through reading and watching videos is important to understand the basic concepts of marketing, but it can't be compared to getting a hands-on experience of how that applies in the real world.
Online courses
An online course is an educational medium that allows you to study a topic or a course of your interest digitally via the internet. These are courses that are often taught by professors or subject matter experts. Companies such as Coursera and Udemy offer marketing courses like social media marketing, digital marketing and more but of course, there's a price tag attached. Another advantage of taking up an online course is that it gives you a more in-depth and expert take on understanding a given. Many people find this to be the best method to develop skills and learn more from industry professionals.
Practice
Practice makes a man perfect is a famous saying that states the importance of continuous practice in any subject in order to master it. This method of learning often gets overlooked by people. You might not have a business or product of your own, but you can always practice turning the marketing theory you have learnt into something real, for example, by creating a blog or a social media profile on Facebook, Instagram or LinkedIn. This will also allow you to develop a portfolio of your own work that you can show to your potential employers even if it isn't linked to tangible results. It also shows passion and dedication to learning which are valuable traits for any employer.
Reading
You may be able to find older marketing textbooks or books from industry experts online or at second-hand bookstores. The world of marketing moves quickly so even if these books are not the latest ones with recent trends in the industry they will provide valuable information on the fundamentals and basic principles that cover every aspect of marketing.
Follow marketing news
As you learn more about marketing you will find that things can change quickly. Something that was trendy a month ago may be completely out of style now. It is important to stay up to date on what is popular in order to stay on top of your game. There are plenty of marketing news websites and social media pages to follow that will keep you in the loop of current and upcoming trends to follow. Being able to prove that you are in the know about current popular ideas in marketing is another way to set yourself apart when you go for jobs.
Understand the technology
Marketing has seen myriad new technologies since the beginning of the digital age. As traditional marketing methods are becoming less and less popular, digital methods are on the rise. Marketing technologies, or MarTech, are solutions that aim to automate or simplify the marketing process. Most people will not have experience with these solutions before they get a job where they have to use them, but many have free versions or trial offers that can give you a chance to further develop your knowledge. Having experience with MarTech solutions will make you stand out from the crowd, while also giving you more experience and confidence going into a marketing position.
Marketing is a complex subject that requires a lot of learning to understand. No one can ever expect to be an expert in every area of marketing, but you can learn more and develop your skills outside of tertiary education. By looking for online courses on YouTube of sites like Coursera you can learn university material at home and in your own time. By reading and keeping up to date with marketing news and technologies you ensure that you are as prepared as possible to enter the marketing industry when the opportunity presents itself. Applying for internships or entry-level jobs and building a portfolio of work allows you to further develop your knowledge and prove you can apply it to the real world, whilst also learning real-world skills to further increase your advantage in the job market.

Image source: Shutterstock_135490331