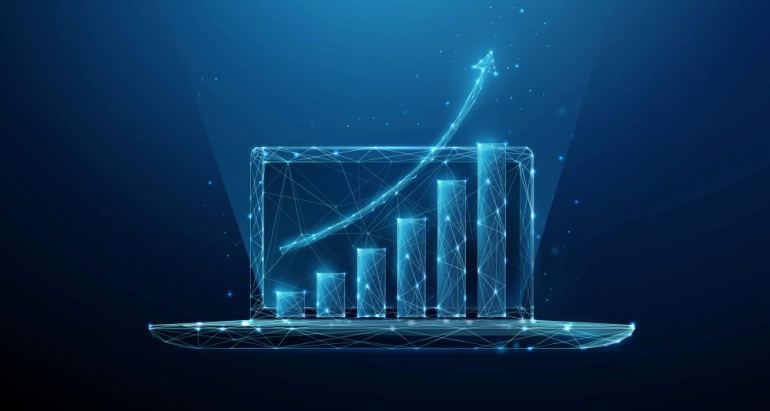 The Top 10 Most Effective Advertising Campaigns of All Time
The Top 10 Most Effective Advertising Campaigns of All Time
Advertising campaigns have the power to captivate audiences, inspire emotions, and leave a lasting impact on society. From timeless classics to contemporary masterpieces, these campaigns have left an indelible mark on popular culture and transformed brands into household names. Through compelling storytelling, memorable slogans, and groundbreaking techniques, they have successfully connected with audiences on a deep level, transcending the realm of mere marketing to become cultural phenomena. This topic explores the top 10 most effective advertising campaigns of all time, showcasing the creativity, strategy, and resonance that set them apart.
By delving into the success stories behind these iconic campaigns, we uncover the secrets of their effectiveness and the lessons they offer to aspiring advertisers. Each campaign represents a unique blend of creativity, strategic thinking, and an understanding of the target audience's desires and aspirations.
Apple: "1984" (1984):
Apple's "1984" commercial, directed by Ridley Scott, premiered during the Super Bowl and introduced the Macintosh computer. With its dystopian theme and powerful imagery, the ad challenged the status quo and positioned Apple as an innovative and disruptive brand.
Nike: "Just Do It" (1988):
Nike's "Just Do It" campaign, featuring the iconic tagline, inspired athletes worldwide to push their limits. This simple yet empowering message resonated deeply, propelling Nike to become a dominant force in the sports apparel industry.
Coca-Cola: "Share a Coke" (2011):
Coca-Cola's "Share a Coke" campaign personalized its bottles and cans with popular names and encouraged consumers to share their experiences. This campaign revitalized brand engagement, generating significant social media buzz and boosting sales.
Volkswagen: "Think Small" (1959):
Volkswagen's "Think Small" campaign challenged the conventions of automotive advertising by embracing the compact size of the Beetle. The witty and minimalist approach made an unforgettable impression, establishing Volkswagen as a brand with a unique identity.
Old Spice: "The Man Your Man Could Smell Like" (2010):
Old Spice's humorous and over-the-top commercial featuring "The Man Your Man Could Smell Like" revitalized the brand's image, appealing to a younger demographic. The campaign went viral, attracting millions of views online and driving substantial sales growth.
Dove: "Real Beauty" (2004):
Dove's "Real Beauty" campaign aimed to challenge societal beauty standards by celebrating diverse body types. This groundbreaking campaign sparked conversations worldwide and positioned Dove as a champion of authenticity and inclusivity.
Absolut Vodka: "The Absolut Bottle" (1980s):
Absolut Vodka's iconic print campaign, featuring the distinctive shape of its bottle, became a hallmark of creative advertising. By collaborating with artists and showcasing various interpretations of the bottle, Absolut created an enduring and recognizable brand image.
Marlboro: "The Marlboro Man" (1950s - 1990s):
Marlboro's "The Marlboro Man" campaign repositioned the brand as a symbol of rugged masculinity and adventure. The cowboy archetype captured the imagination of consumers, leading to a significant increase in sales and brand loyalty.
BMW: "The Ultimate Driving Machine" (1975):
BMW's "The Ultimate Driving Machine" campaign highlighted the performance and engineering excellence of its vehicles. By focusing on the driver's experience, the campaign solidified BMW's reputation as a brand synonymous with driving pleasure.
P&G: "Thank You, Mom" (2012):
P&G's heartwarming "Thank You, Mom" campaign, launched during the Olympics, paid tribute to the sacrifices and support of mothers. This emotional campaign resonated globally, forging an emotional connection between consumers and P&G's portfolio of brands.
These advertising campaigns have forever etched their place in the industry, leaving a permanent mark and an enduring source of inspiration for marketers around the globe. They showcase the immense power of creativity, compelling storytelling, and the ability to strike an emotional chord with consumers. They serve as testament to the profound influence that can be achieved by capturing hearts and minds. By studying these iconic campaigns, marketers can gain valuable insights into effective strategies, impactful messaging, and the art of positioning a brand for success. As the advertising landscape continues to evolve, these campaigns stand as timeless reminders of the enduring impact that can be achieved through innovative and unforgettable advertising. They illuminate the path forward, guiding marketers towards creating their own remarkable campaigns that resonate with audiences and shape the future of advertising.