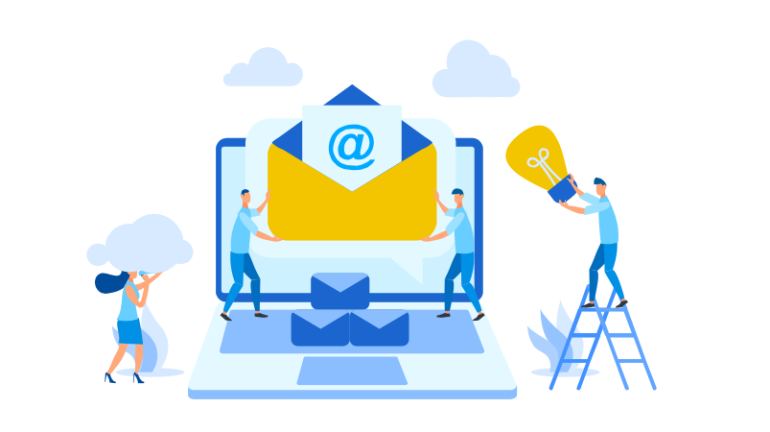 The Necessity for Targeted Email Marketing Campaigns
In the contemporary digital world, where countless channels compete for our attention, email marketing remains an important tool for businesses seeking to connect with their audience. However, the days of indiscriminately sending mass emails to an entire subscriber list are long gone. The necessity for targeted email marketing campaigns has emerged as a fundamental strategy for achieving success in today's competitive market.
The Evolution of Email Marketing
Email marketing has come a long way since its inception. It started as a simple way to communicate with potential and existing customers. Over time, it evolved into a powerful marketing tool, offering businesses a direct line to their audience's inbox. However, with this power came responsibility. As inboxes became cluttered with promotional emails, consumers started demanding relevance and personalization.
This demand for relevance led to the birth of targeted email marketing campaigns. Instead of sending generic messages to a broad audience, businesses began segmenting their email lists and tailoring their messages to specific groups based on demographics, behaviors, and preferences. This shift marked the transition from mass emails to highly targeted and personalized email marketing campaigns.

The Power of Precision and Personalization
One of the primary reasons for the necessity of targeted email marketing campaigns is the power of precision and personalization. When you send an email that speaks directly to the needs and interests of your audience, you significantly increase the chances of engagement and conversion.
Relevance: Targeted emails are inherently more relevant to the recipients because they address specific needs or preferences. For example, an e-commerce retailer can send personalized product recommendations based on a customer's past purchases, creating a tailored shopping experience.
Engagement: Personalized emails have higher open and click-through rates. When recipients see content that resonates with them, they are more likely to engage with the email, whether it's clicking a link, making a purchase, or sharing the message with others.
Conversions: The ultimate goal of any marketing campaign is to drive conversions. Targeted emails are incredibly effective in this regard. A study by Epsilon found that personalized emails deliver six times higher transaction rates compared to non-personalized emails.
Data-Driven Decision-Making
The foundation of targeted email marketing campaigns is data. Businesses gather and analyze data about their audience to segment their email lists effectively and craft personalized messages. This data-driven approach offers several benefits:
Audience Segmentation: Businesses can categorize their subscribers into different segments based on demographics, location, purchase history, and more. This segmentation allows for highly targeted messaging.
Behavioral Triggers: By tracking user behavior, such as website visits, abandoned carts, or previous purchases, businesses can set up automated email triggers. For instance, sending a reminder email to a customer who left items in their cart can recover potentially lost sales.
A/B Testing: Data enables businesses to conduct A/B tests on various elements of their emails, such as subject lines, content, and calls to action. This iterative process helps optimize email performance over time.
Personalization: Personalization goes beyond addressing the recipient by their name. It involves using data to customize the email content, product recommendations, and even the timing of emails to align with the recipient's preferences and behavior.
Implementing Effective Targeted Email Marketing Campaigns
Creating effective targeted email marketing campaigns involves several key steps:
Audience Segmentation: Begin by dividing your email list into meaningful segments. Consider factors like demographics, location, purchase history, and engagement level. The more granular your segments, the more tailored your emails can be.
Content Creation: Craft email content that speaks directly to each segment. This may involve creating multiple email templates, each designed for a specific audience. Personalize the subject lines, greetings, and content to match the recipient's segment.
Automation: Leverage automation tools to set up triggers and workflows. For example, you can automatically send a welcome email to new subscribers or a re-engagement email to inactive subscribers.
Testing and Optimization: Continuously test and optimize your emails. Use A/B testing to refine your subject lines, content, and calls to action. Monitor the results and adjust your strategy accordingly.
Analytics and Tracking: Pay close attention to email performance metrics, including open rates, click-through rates, conversion rates, and revenue generated. Use these insights to make data-driven decisions and refine your campaigns.
Compliance: Ensure that your email marketing campaigns comply with relevant data protection laws, such as GDPR or CAN-SPAM Act. Obtain proper consent and provide easy options for recipients to unsubscribe.
Revolutionizing Digital Marketing: The Targeted Email Advantage
In the technological time where consumers are inundated with marketing messages, targeted email marketing campaigns are not just a good idea – they're essential. They help your emails stand out, engage your audience, and drive meaningful conversions. So, it's time to embrace the power of precision and personalization in your email marketing strategy.
The evolution of email marketing has brought us to a point where we can connect with our audience on a deeply personal level. It's no longer about blasting generic messages to a massive list and hoping for the best. Instead, it's about understanding your audience, segmenting them based on their preferences and behaviors, and delivering content that truly resonates.
The data-driven approach is the key to success in targeted email marketing. By leveraging data, you can create highly personalized experiences for your subscribers, leading to increased engagement, higher conversion rates, and ultimately, a stronger connection with your audience.
As you implement targeted email marketing campaigns, remember to continuously test and optimize your efforts. What works for one segment may not work for another, and consumer preferences are constantly changing. A/B testing and monitoring email performance metrics will help you fine-tune your strategy and ensure that you're delivering the most relevant content to your audience.
In addition to delivering results, targeted email marketing campaigns also help build trust and credibility with your subscribers. When they receive emails that address their specific needs and interests, they're more likely to view your brand as a valuable resource. This trust can lead to long-term customer relationships and brand loyalty.
Through Marketing Eye's expertise in AI-powered marketing strategies, businesses can expect improved customer engagement, increased conversion rates, and ultimately, higher returns on their email marketing investments.
In conclusion, targeted email marketing campaigns are no longer an optional strategy but a necessity in modern marketing. They provide businesses with the means to connect with their audience on a personal level, boost engagement, increase conversion rates, and build lasting customer relationships.