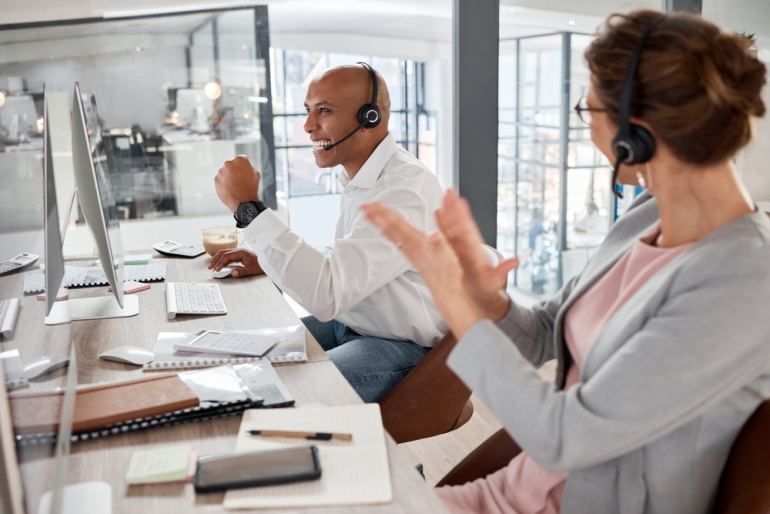 The Key to Success in Contact Centers: Retention, Marketing, and Industry Associations
In the high-stress world of contact centres, where customer interactions are frequent and often challenging, retaining top talent is a critical factor in achieving success. Employee retention not only saves costs associated with recruitment and training but also plays a significant role in maintaining high service quality. In this blog, we will explore the importance of retention in contact centres and how marketing strategies, along with industry associations, can contribute to this crucial goal.


The Retention Challenge in Contact Centres
Contact centres are notorious for high employee turnover rates. The demanding nature of the job, coupled with the need for exceptional interpersonal skills, can lead to burnout and dissatisfaction among agents. This constant churn not only affects service quality but also impacts the overall work environment.


The Role of Marketing in Retention

Marketing isn't just about attracting customers; it's also about engaging and retaining employees. Here's how marketing strategies can support employee retention in contact centres:

Employer Branding: Promote your contact centre as an employer of choice. Highlight a positive work culture, growth opportunities, and employee benefits in your recruitment materials and online presence.

Internal Communications: Use marketing techniques to communicate effectively with employees. Regularly share success stories, recognition, and career advancement opportunities to keep employees engaged and motivated.

Employee Value Proposition (EVP): Develop a compelling EVP that emphasizes the unique benefits of working in your contact centre. This can include factors like flexible scheduling, training opportunities, and a supportive work environment.

Feedback Mechanisms: Implement marketing-driven feedback mechanisms to understand employee concerns and suggestions. Use these insights to make improvements and show employees that their opinions matter.

Recognition and Rewards Programs: Create marketing campaigns around employee recognition and rewards programs. Celebrate achievements, no matter how small, to boost morale and job satisfaction.


Industry Associations: A Valuable Resource
Industry associations like Auscontact can be indispensable in the quest for employee retention. Here's how they play a role:

Networking Opportunities: Associations offer a platform for contact centre professionals to connect with peers and industry leaders. These connections can lead to knowledge sharing and mentorship, enhancing the career experience.

Professional Development: Associations often provide access to training and development opportunities. Employees who feel they are continuously learning and growing are more likely to stay with their current employer.

Best Practices and Insights: Associations can keep members informed about industry trends, best practices, and innovative technologies. Staying updated can help contact centres adapt to changing customer needs and keep employees engaged.


In the competitive landscape of contact centres, retaining talented employees is vital for long-term success. Marketing strategies that focus on employer branding, communication, and employee value proposition can contribute to a healthier work environment and reduced turnover. Additionally, industry associations like Auscontact offer invaluable resources for networking, professional development, and industry insights. By combining effective marketing practices with industry association memberships, contact centres can create a more stable and thriving workforce, ultimately leading to improved customer service and business growth.