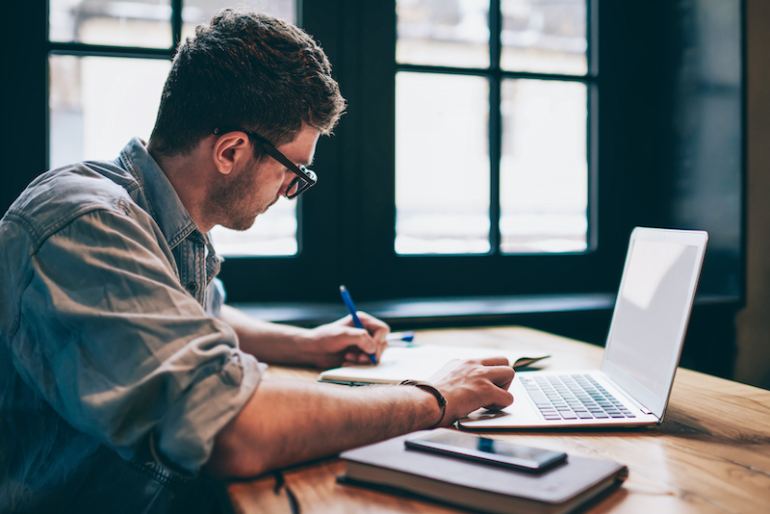 The Importance of Good Content Writing for SEO
It takes a great deal of effort to increase organic search visibility and rankings. If you want to optimize the amount of traffic attracted to your website, you need to get smarter with your content.
The problem faced by marketers is how to effectively increase search engine rankings whist being innovative in the way they do so.
Search engine optimization (SEO) and content marketing are usually considered as two separate entities, when in reality, they are very much interconnected and complement with each other. Understanding how to incorporate the two and how they can work in harmony with one and other is the first step in addressing search engine ranking.
So, what is search engine optimization (SEO) content writing, and why is it important? Read more to find out:
What is SEO content writing?
When you type something into the search bar of a search engine and hit "enter", a series of results relating to your search will pop up.
In order to increase where pages sit on the results page, carefully curating content in such a way that it ranks higher for the related keyword searches will help in increasing ranking. The use of keywords in the title of website pages and blog posts provides the opportunity for your page to appear before others in search engines.
Without high quality content, you can't experience the full benefits of SEO. Creating content that is useful and in line with your business gives opportunity for your business to appear before others and helps to increase the amount of time users spend on your website.
Click Through Rate
One way in which Google ranks your website amongst others is with the use of your click through rate. Click through rate (CTR) refers to the ratio of users who click onto a link compared to the number of times the website was seen by other users.
Ensuring that your business is producing high quality content will mean that more people are viewing and engaging in your website. In turn, your CTR will increase, giving your website ample opportunity to appear higher in search results on a variety of different search engines.
Keywords
Keywords are incredibly beneficial when it comes to drawing users to your website. Including words in your content that are relevant, applicable, and appropriate to your business will provide a steppingstone to increasing where your website sits in a search engine results page.
Strategically including key words in your content that is not only relevant to your business, but also your competitors, will give your business the opportunity to have your website appear before your competitors. This will in turn not only increase your websites ranking, but also your CTR.
User Experience
There is no point going to the extreme of curating content without considering how your audience will take it. Whilst wanting to increase your SEO and where your website sits on a search engine, you also want to remember to create content that your audience is interested in.
Taking the time to fabricate content that engages your audience will likely help to capture the attention of other users. Content that is interesting, exciting, and engaging will give opportunity for your website to be viewed by a large portion of internet users, and will in turn, help increase your CTR, and SEO.
Generating traffic to your website isn't just about SEO or quality content writing working in isolation. Both elements are intertwined and complement each other; understanding this is this first step in increasing your websites ranking. There is room for both to work together, without the fear of backfire.
Image source: Shutterstock- 1179932260