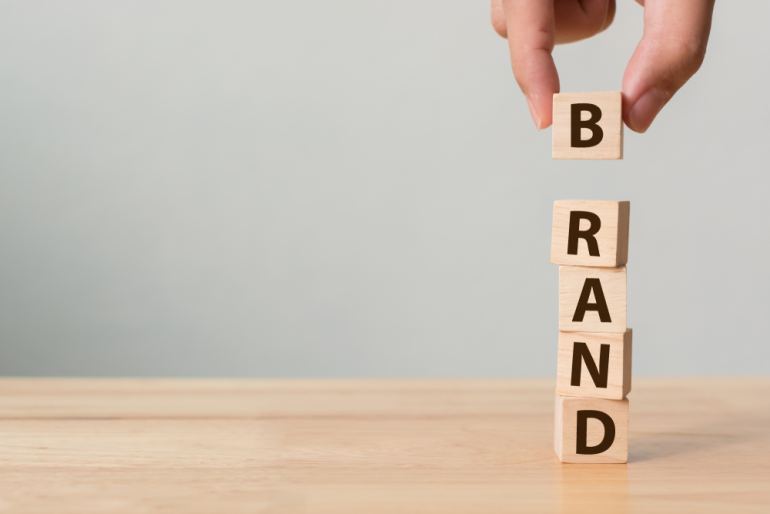 The Importance of Branding in Accounting: How to Stand Out from Competitors
Branding is a fundamental component of all businesses and accounting firms without exception. Therefore, a strong brand helps accounting firms to stand out from their competitors and differentiate themselves within a crowded marketplace. According to a statistic by Harvard Business Review, 80% of people consider brand trust as an important factor in the buying process. Thus, a well-established brand is more trusted than a no name brand. Known brands come with a set of associations that consumers rely on to make purchasing decisions. These associations can be negative or positive, but positive association positively contributes to brand recognition.
Branding is important within accounting for many reasons. Brand building can increase your credibility and increase trust with your potential clients. Accounting is an industry where it is essential for trust to exist between a firm and its clients. The task required from accounting firms is thorough and private which means clients need to feel confident when letting the firm handle their finance. An established brand identity can also help you attract new clients while retaining existing ones as it creates recognition and familiarity. The market is filled with accounting firms and this can make it challenging to stand out. However, unique branding can also be used to help clients differentiate your firm from its competitors.
In addition, branding helps build a strong company culture which creates a shared identity amongst employees. Employees are more likely to engage and feel motivated if they are proud of the brand they work for. This engagement leads to increased productivity and better service for clients, which in turn increases positive brand association.
Building a strong brand can involve defining your brand identity, developing a visual identity, creating a consistent brand message, and creating a strong online presence. Each of the components within a strong brand all play an individual role in allowing firms to stand out from the crowd and increase growth.
How to Determine Your Brand's Identity?
The initial step in developing a strong brand for any business is to define the brand's identity. This identification is done by establishing the personality, values, and voice of your brand. A brand's values consist of principles and beliefs that help your brand standout such as integrity, professionalism, and honesty.
The brand personality is the human characteristic that is conveyed by your brand, this can be anything ranging from fun to knowledgeable. Brand personality is where you can create relatability with your clients and ensure the brand resonates with them on a personal level. A brand voice can be the tone or style you choose to communicate your messaging. The tone can be formal or even humorous, but all these elements are dependent on how you want your brand to be perceived.
How to Create a Strong Logo and Visual Identity?
The visual identity of a brand is an essential component and it can include your color scheme, logo, typography, and any other design related elements. This visual identity acts as a visual language which much like your brand identity works to familiarize clients with your brand. The logo must be simple yet memorable and remain easily recognizable. Furthermore, your logo, typography, and color scheme should be consistent with your brand values to elevate your brand personality. Every element must be cohesive and communicate the same message through design.
Use Consistent Brand Messaging
Another important element of your brand identity is the messaging. Consistency is key when it comes to messaging, and like the design elements should be consistent across all touchpoints and channels. Channels include but are not limited to your social media, website, digital marketing, and communications. Establishing a clear and memorable brand message helps potential clients create positive associations with your brand.
Create a Strong Online Presence
Marketing in this era is largely comprised of digital marketing which means a brand's online presence is crucial. IBIS World has even predicted a growth of 3.6% in businesses conducted online over the next five years up to 2028. So, the first point of contact with clients for a brand is their website, and this means it is necessary to create a captivating website for a great first impression. Your brand's website must be easy to navigate, professional, and relevant to your products and services. The marketing strategy should optimize the search engines to allow potential customers to easily access your website using relevant keywords.
Additionally, your website should have a strong online presence to easily direct clients to your landing page. Attaching your website link to social media advertising posts can increase your visibility and help you reach clients you otherwise wouldn't. Therefore, social media is an important outlet in terms of sharing relevant content with your audience and promoting your brand's identity.
Provide Excellent Customer Service
Another important aspect of branding is the ability to provide excellent customer service both online and offline. A brand is only as strong as the perceptions its consumers hold, and this perception is dependent on your interactions with clients. Brands are required to provide attentive, personalized, and high-quality service to build strong and lasting relationships with customers.
According to Salesforce 75% of consumer desire consistent service, meaning no matter the platform consumers want to feel heard and seen. Brands that lack a large social media presence may hesitate to provide high-quality assistance to consumers on social media as they may still hold the outdated association of unprofessionalism with social media. Post Covid-19 most businesses have developed a successful omni-channel approach which means reliable service to customers on and offline is standard.
All the factors stated above indicate that a brand's identity is an important component of a successful accounting firm's marketing strategy. Branding helps firms stand out and differentiate themselves with not only their products and services but their brand association. Once a firm has established its unique brand identity it is important to remain consistent across all platforms to increase growth and client retention rates.