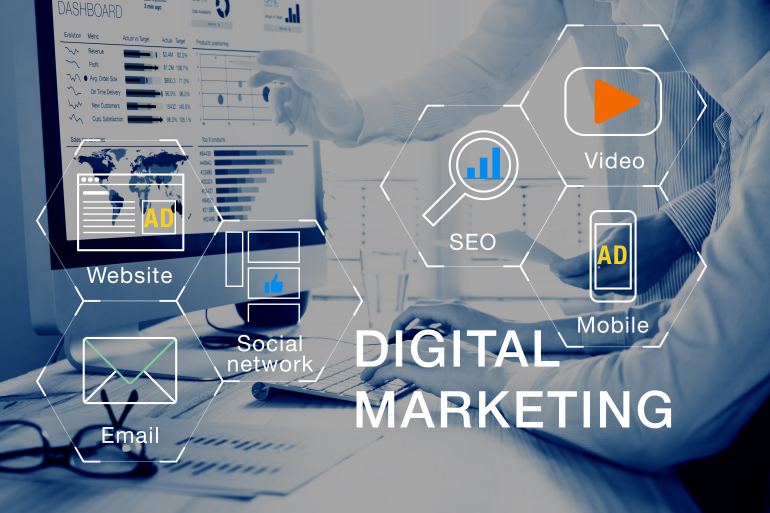 The best digital marketing company will do these things
In the current digital era, companies of all sizes must have a solid online presence. A cost-effective and measurable method of advertising goods and services, digital marketing enables businesses to connect with clients and prospects online.
As a result, many firms are turning to digital marketing agencies for assistance navigating the internet environment and generating results.
How do you find the right digital marketing agency for your company when so many possibilities are available? To ensure you achieve the most outstanding results possible, you should take the following factors into account when choosing a digital marketing firm:
Data-driven approach
The best digital marketing companies rely on data and analytics to inform their strategies and measure their success. Look for a proactive company that collects and analyzes data and can use this information to optimize your campaigns and drive better results. In fact, according to a survey by Gartner, businesses that invested in data-driven marketing saw an average return on investment of 41%. A data-driven approach helps to ensure that your marketing efforts are targeted and effective and that you can make informed decisions based on real insights.
Comprehensive services
An excellent digital marketing company should be able to handle all aspects of your online marketing, including search engine optimization (SEO), social media marketing, email marketing, and more. Look for a company that offers a full suite of services to meet your needs. This will ensure that you have a cohesive and integrated approach to your digital marketing efforts rather than relying on multiple vendors for different aspects of your campaigns.
Strong track record
Experience is crucial in the digital marketing world. Look for a company with a proven track record of delivering results for its clients and providing case studies or testimonials to back up its claims. This will give you confidence that the company knows what it's doing and has a history of success.
Creative thinking
Digital marketing is constantly evolving, and the best companies can stay ahead of the curve and develop innovative ideas to keep their clients ahead of the competition. Look for a company that is open to new ideas and approaches and willing to take risks to succeed. This will ensure that your marketing efforts are fresh and relevant and that you can adapt to changes in the industry.
Customer-focused
The best digital marketing companies put their client's needs first and work to understand their business goals and objectives. Look for a company that is responsive, communicative, and willing to go the extra mile to ensure your satisfaction. This will help to build a strong working relationship and ensure that your marketing efforts are aligned with your overall business goals.
Along with these elements, it's crucial to take the size and breadth of the digital marketing firm into account. For example, a larger company could be more expensive and have more resources and expertise. On the other hand, a smaller business might be more adaptable and offer a more individualized approach. Still, it might have a different degree of experience or skill.