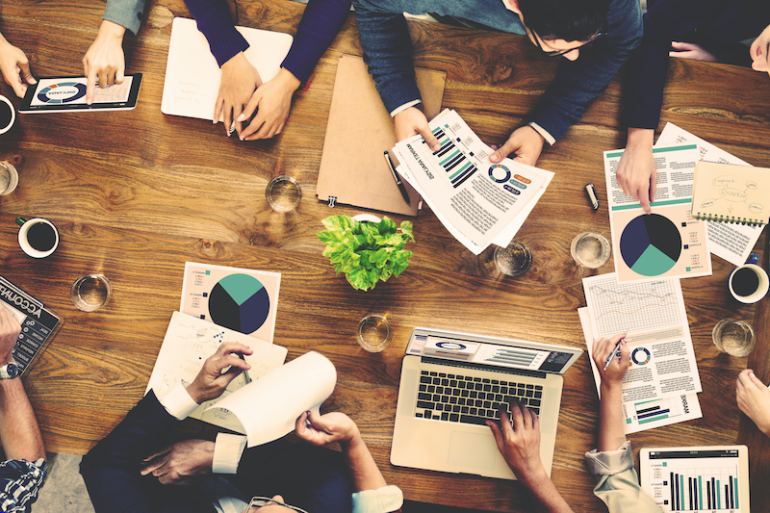 The 7 Top Recruitment Marketing Tactics for 2022
Written by Emily Thompson
As we once again reach the end of the year, we find ourselves again beginning to look ahead. With such drastic changes to the recruitment industry in the last two years due to the pandemic, our marketing strategies have also had and will continue to adapt to these changes. So, when it comes to looking forward to 2022, it is a reasonable assumption that a lot of change is ahead of us. Here are the Top 7 Recruitment Marketing Tactics that could put you ahead in 2022:


1. Social Media Recruiting
It is no lie that social media has become an indispensable part of our everyday lives. We no longer just share photos with family and friends online. We now communicate, express opinions, shop and find new career opportunities all from the palm of our hands. By creating media platforms that give potential candidates the access to create connections with your company, you will have an increase in job visibility and have established a positive platform for brand awareness. This new type of employer branding makes you a standout company to that of your competitors.

2. Employer Branding
When trying to attract new candidates, creating an attractive, successful and organized employer brand is crucial. In fact, statistically over 75% of job seekers research employer brand and reputation before they apply, making the first impression on potential candidates the most important. One poll from CR Magazine and Cielo Talent found that almost 50% of workers said they wouldn't work for a company with a bad reputation, even with a big increase in compensation. Making your reputation the difference between a positive and negative recruitment outcome.

3. AI Recruiting
As our relationship with technology continues to grow, the way in which we utilize it is also changing. By letting Artificial Intelligence automate manual tasks in the recruitment process, allows your company to save time and fill positions with the most relevant applicants faster. This tactic although fairly new to the recruitment process not only improves the quality of applicants shortlisted for a position but also enhances the employer branding, a crucial component in the recruitment process.

4. Virtual Recruiting
Much like AI recruiting, Virtual Recruiting has become a pivotal part of the recruitment process, especially due to the pandemic. Virtual Recruiting not only searches through online/social media career forums and professional websites but also includes conducting virtual interviews, something that has become a new norm in the last 2 years. This tactic benefits both the employer and candidate as it gives employers a large pool of candidates and a variety of career opportunities for potential employees. Virtual Recruitment is also a more affordable option, and speeds up the hiring process, two components that can be beneficial to your company.

5. Diverse Teams
As the pandemic caused an introduction of remote work, employability became based predominantly on skills and knowledge instead of location of an applicant. This caused workplaces to be flooded with more diverse teams in terms of culture, race, religion, gender and background. According to a 2020 Glassdoor survey, diversity is a crucial component when applicants consider a company as 76 percent of job seekers and employees polled said a diverse workforce was an important factor for them when evaluating job opportunities and companies. Similarly, diversity is said to increase productivity by 35%, producing more creative and profitable companies.

6. Generation Z recruitment
As years have progressed it is hard to imagine the Gen Z generation infiltrating our workplace. Yet the time is upon us and adapting your recruitment strategies to fit the strongly opinionated and diverse nature of this generation may be beneficial. Their strong value for: diversity, flexibility, remote work opportunities and automate/digitization of the recruitment process, allows them to be one of the most employable generations, the reason why you must sell your company to the future of our market.

7. Candidate Driven Market
For the first time in decades, there are more jobs than there are candidates, allowing the applicants to hold the power of the market more than they ever have before. With no lack of options, candidates find themselves sifting through various job opportunities. Therefore, the importance to stand out is at an all-time high. With the increase in social media, diverse workplaces and use of virtual environments, applicants are seeking the most modern workplace to be a part of. Therefore, to receive the most success from the candidate driven market, your company must stand out as one of the most forward thinking in the market.
As our market continues to evolve changes in the recruitment process similarly follow. With the introduction of virtual, AI and social media marketing, the traditional recruitment approach has been forever altered.
At Marketing Eye, we always follow these recruitment industry trends and utilize the best new technologies to find the best candidates for you. Don't hesitate to contact us to find your newest employees.

Image Source: Shutterstock-314838419