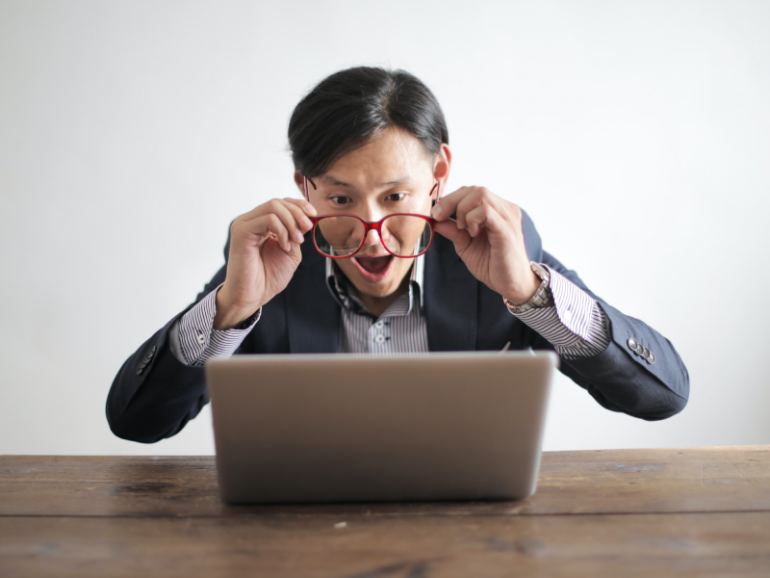 The 5 Key Pieces of Content Your Audience Wants to See
Content marketing is constantly changing, and so are the interests of consumers. While it's easy to get caught up in experimenting with new materials, it's also critical that we keep track of how our audience reacts to shared content. If you're looking for new ways to engage your target audience and keep them engaged, our four essential tips below can help you achieve this.
1.Social Media
On social media networks, users are consuming more content than ever before, and content creators need to adjust their publishing strategy to meet their audience where they are obtaining their information. Facebook has 1.7 billion daily active users, Instagram 500 million, Twitter 313 million, and Snapchat 150 million.
When using Twitter, you can utilize videos as they drive engagement. It's found that 82% of Twitter users watch video content as they drive more retweets, likes, and replies than video on third-party players. When you make a tweet, ensure to use relevant hashtags. Locowise discovered that using a significant number of hashtags doesn't lead to more Twitter interaction. Instead, you can use a pertinent hashtag like #TBT or a customized campaign hashtag to help new users locate your content. When it comes to Instagram, posts with four to five hashtags have increased interactions and engagement with profiles.
To learn more about utilizing social media, read here how to optimize social media content cadence of your brand.

2. Videos
Generally speaking, longer content is more likely to be skimmed. At the same time, information with more visual features, such as videos and photos, is more likely to be consumed in its entirety. In a recent survey, 45% of survey respondents admitted watching over one hour of video on Facebook and YouTube each week. These videos can be educational and informative or entertainment content that is typically humorous, widely shared, and capable of quickly transforming a 'business' into a 'collection' of people. This feature of 'just like me' can be vital in establishing trust and distinguishing actual followers from casual visitors.
As social media platforms are becoming increasingly more about content sharing and discovery, brands that want to compete will need an integrated video and social media strategy. When it comes to video content, short and sweet is often the best way to go about it. Only about 60% of your viewers will stick around for a 4–5-minute video, compared to 75% for a 1–2-minute video.

3. News Articles
Four in ten Americans acquire their news via the internet, and 55% of respondents find fresh material by searching directly on the websites of newspapers. To keep up with reader demand, online newspapers and magazines should continue to publish regularly or daily.
Longer articles can feature an accompanying video for readers who don't have the time to read the full text to maintain readers' attention. Articles should also include bullets and images to keep the reader's attention and break up more extensive paragraphs of text. To make an article more diverse and visually interesting, some articles include Twitter posts, visuals, and clear headlines to tell a story.

4. Research Content
Original research that can be devoured in its entirety while still being easily understood is what readers are searching for. Other trends in content marketing, such as the rising interest in visual features, should be used to inform research strategy for research publications.
For your research content to stand out, you can use effective data visualization as relevant images accompanied by reading information help users remember 65% of the information days later. When text is read alone, users only remember 10%.
You can also use color to improve content readership, recall, and attention span by roughly 80%. Break up text with quickly digestible images such as captioned graphs, as research shows that readers only read around 20% of an article's text while scanning the rest. Showcase actionable content as readers want to go away knowing how to apply the results of findings to their own strategies.

5. Infographics
It's been demonstrated time and time again that the vast majority of people are visual learners. According to one study, a person retains just 10-20% of written or spoken information after three days, but nearly 65% of visual communication.
It's no wonder that readers not only enjoy looking at infographics but also remember it and the information they convey. This makes infographics a great form of content to employ on your blog or to communicate your brand's message. They're easy to digest, appealing to the eye, and interesting. Infographics are especially useful when dealing with data-heavy research or numbers and statistics that can be tedious to read. The best part about infographics is that they get frequently shared up to three times more often than other content.
Finding the right content for your audience isn't always easy, but with a little bit of research and adopting a few helpful tips as mentioned above, you can take your engagement to the next level and provide your audience with content and images they want to see. If you would like some help to advance your marketing and create content that is inspiring and relatable to your audience, the professional team at Marketing Eye can help you get on track and elevate your brand from social media to powerful marketing strategies.