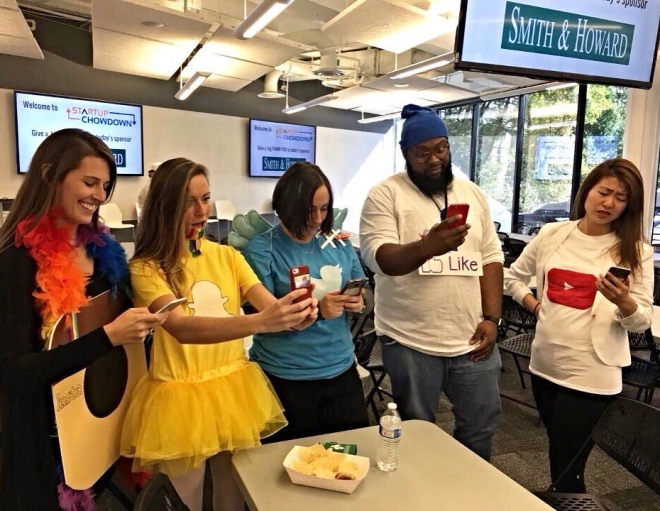 Why You Shouldn't Put Social Media on the Back Burner
Often we hear our clients say, "but we don't need social media," or "social media isn't right for our target market," or "we don't need to worry about that now" but we are here to convince them otherwise.
Social media is a powerful tool that NEEDS to be part of your marketing strategy. Whether it is facebook, twitter, instagram or youtube these platforms can be used to your advantage.
Each platform is unique and brings something different to the table. Check out below the reasons why social media should become a priority for your company or business.
Why?
Overall social media is great for

brand awareness

. The more people who see your brand, the more impact you are able to have on them. Posting and interacting is an easy way to keep people aware and updated on what's going on within your company.





SEO!

Google loves an active site. Social media increases activity on your site allowing for you to gradually move up on Google.





Its free

!! Setting up social media accounts is a free way to advertise your company.





The result of interactive social media platform results in

increased traffic

back to your site.





Show personality!

Social media is a great way for your company to show personality and give your brand life. Using images, quotes, and blogs allows for you to portray your brand in a fun way.





Through social media you can

share your knowledge and expertise

about your industry. Overall increasing your company's credibility.





If you are willing to spend some money. Most of the platforms allow for you to run

ads

. Running ads is beneficial if you want to increase followers in a short amount of time. These ads can be highly targeted and adapted to reach your market.




Lots of companies underestimate the power of social media, however, its large reach and wide range of capabilities allow for you to have an competitive edge. Take the next step today and sign up on one or more of the social media platforms and if you already have accounts make sure you are regularly posting relevant information.
Now go and tweet or post!


For More Information on How Marketing Eye Can Help Your Business Visit www.marketingeyeatlanta.com or call our Atlanta office at 404-626-8070