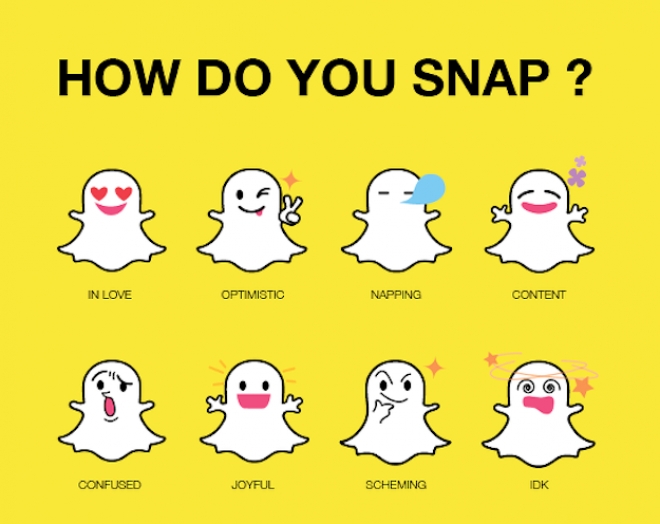 What You Need to Know About Snapchat Marketing
Written by Natalie Mathews
How much do you really know about Snapchat in the business world?
In the realm of marketing, Snapchat is getting severely overlooked by some companies. This is because many of them do not understand how to use Snapchat or how beneficial it can be for their company.
Wake up call, Snapchat is our future and if the majority of people are using it, you should learn how to use it too! You need to be where the consumer is, especially if your target market is in the range of 18 to 34 year olds.
Need more convincing to jump on the Snapchat bandwagon? Here are some reasons you should invest in learning more about Snapchat:
1)
Snapchat is growing, FAST

According to an article in
Bloomberg
, the four year old messaging app is surpassing Twitter with its daily active users. Back in December of 2015, it was reported that Snapchat had 110 million active daily users. Fast forward to today, a study recently reported that 150 million people use Snapchat on a daily basis. In comparison, Twitter has less than 140 million daily active users. The report goes on to state that this growth is due to the amount of younger consumers that this app appeals to.

What? Barf rainbows and filters that make your skin look flawless aren't your thing? If you want to capture that younger audience you better start snapping! That goes into our next point...
2)
Younger consumers love Snapchat
Statistics show that if you want to engage with a younger audience you probably should be using Snapchat for two reasons.
Studies report that 41% of 18 to 34 year olds living in the U.S. use Snapchat.

The average user usually spends 25 to 30 minutes a day on Snapchat.




Putting it plainly… younger consumers love Snapchat and they use it a lot! If you want to read more about the statistics in depth, here is a
chart
made by MDG.
3)
Visuals are a major key
Most consumers nowadays are drawn to content that is easy on the eyes and to the point. Visual content has become the go to tool for marketers. Think about it…. What are some of your favorite social media sites flooded with? Videos, pictures, more cat videos…
A study done by WebDAM stated that by 2018, 84% of communications will be visual. The study goes on to say that an estimated 79% of internet traffic will be video content by 2018. As far as posts that include images? They currently produce a 650% higher engagement rate than text only posts. Guess what platform is short, to the point, and includes visuals in almost every interaction? Snapchat.


Image Credit: NBC



So, how do you get on board, you ask?
There are a few ways you can implement Snapchat into your company's marketing and start engaging the younger crowd:



Something exciting happening? Share your big announcement





Entertain your audience with something fun and whacky





Show how your company works behind the scenes





Implement a "Snap ad" that can reach new and potential consumers





Create a Geofilter for your company that will appear when someone snaps in the set location




Not sure how to get started and a little confused by its inner workings? Contact Marketing Eye and we will work with you to find the best way to implement Snapchat into your social media marketing strategy!