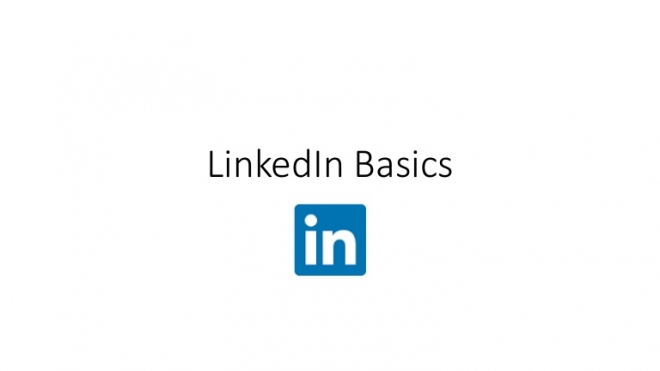 What You Need to Know About Marketing on LinkedIn
LinkedIn has about half a billion users worldwide and the chances that your next client are scrolling through their feed right now is likely. The largest B2B social platform in the world has came out with more feature updates in the first half of 2017 than the entirety of 2016.
The point: LinkedIn is catching on like wildfire! (not a Game of Thrones reference either!)


More and more people are joining the platform and more importantly, they are logging on more often. This translates into MORE ATTENTION!
And attention is the currency that's traded amongst the marketing community. It's the attention that you need first from your client before you sell to them.
So you're thinking about getting more involved with LinkedIn and you're jumping on the social media bandwagon. Great!
But where do you get started? We need to first go over the basics. So here we go…


Step 1: Make sure that all your links work

This is a big pet peeve of mine. I go to someone's profile that I want to learn more about. I go to their contact info and click on their company's website. And lo and behold, I get a page 404 error.
Additionally, there aren't links attached to projects or media that they've attached. Which doesn't make sense. I mean, LinkedIn is being used to showcase your brand and your company, yet their links don't showcase anything but a broken link.
So make sure to scrub your profile before really getting active on LinkedIn and check to see if all of the links are working properly.


Step 2: Use plenty of relevant keywords
There's a thing called social search optimization. It's like search engine optimization in a social context. However, there's a lot of complex things you can do to increase your ranking on Google as their algorithm goes deep. But with social search optimization, you just need the to follow basic rules, like using relevant keywords throughout your profile.
The point here is to come up on as many search results as possible. People that are looking for products and services or even conversations to join will type in different things into their search bar. Trust me, you want to come up!
So take a look at examples of good "about me" sections and get to work.

Step 3: Use high quality imagery
Honestly, I see quite a few profiles out there in my network that look like they took their headshot back in the 90's with a polaroid camera.
I know it might be very judgmental, but it doesn't send a good message to people that you want to do business with. It says that you're lazy or behind the times. Both of which are not good things.
Even if people don't see you that way, I can tell you that by using low quality imagery, you're NOT sending a good message (whatever that message is).

Step 4: Engage with the community
I'm not saying that you need to spend hours and hours on LinkedIn. Although, more and more people are doing that. But I am saying that you need to treat LinkedIn as a tool.
For the most part, tools need some kind of human input. So you need to make sure you're engaging with your audience.
You can do this by posting daily, writing on LinkedIn Pulse, or joining groups that are relevant to your business.
In 50 to 100 years, LinkedIn might be a thing of the past. But the basics of marketing will still be here. The point is to start a conversation and to build relationships. LinkedIn just makes that a lot easier for you. So, take advantage of it.


LinkedIn | Social Media Marketing | LinkedIn Basics | Digital Marketing