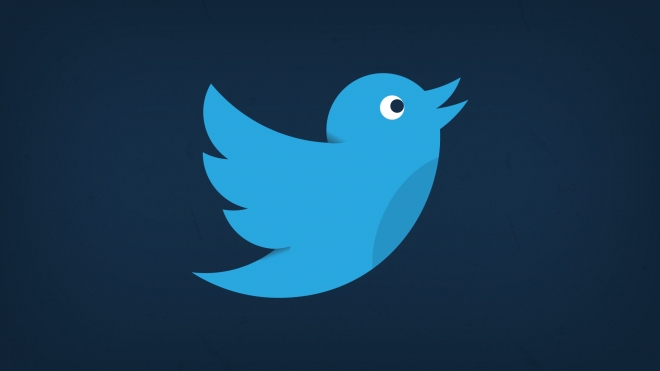 Top 10 Twitter Accounts To Follow
Twitter has become and integral part of my life since I joined in 2011. The microblogging site helps me to keep up with happenings in pop culture and events around the world.
Coming up on my 5
th
year anniversary on Twitter, I have compiled a list of my top 10 Twitter accounts to follow. This is by no means an exhaustive list, but these 10 are my must-follows.
My 10 Favorite Twitter Accounts to Follow:
@TravelNoire




Traveling and seeing the world is one of my biggest goals in life. I have a plan to see all 50 states and many, many countries. Travel Noire is the ultimate Twitter page to follow in order to gain inspiration for trip planning, and they also post great tips and tricks to travel for cheap.
@TheEverygirl_




I don't know about you, but I definitely don't have life all figured out. I will take advice from every avenue that is willing to provide it. That is why I love following The Everygirl. Need tips for saving your money or choosing a hostel to stay in overseas? The Everygirl has you covered. The account is a "road map for everygirl everywhere" like the bio says.
@EntrepreneurQ




While scrolling Twitter, it is not uncommon to come across some pages that tweet random facts or quotes. Some are helpful, but the bulk of them are useless. Entrepreneur Quotes is one of the best that I have come across. They make a point to tweet inspirational quotes and pictures that fit into 140 characters or less.
@Myleik




Myleik Teele is not only the founder and CEO of CurlBox, but she is also a mentor in my head. She shares gems she finds around the web and takes the time to school her followers in 140 characters or less. Need some tough love and a reminder that consistency is the key to success? Follow Myleik now.
@Inc




Whether you own a business or not, Inc's Twitter account is a must follow. They have interviewed and shared information from some of the most successful entrepreneurs, CEOs and business owners in the world. Every time I read an article I gain new perspective on personal and work habits.
@HighMuseumofArt




There are lots of beautiful things to see in Atlanta, one of them is the High Museum of Art. I love visiting the museum on the weekends to see new exhibits and features. The High's Twitter account posts about their current and future exhibits as well as news in the art world.
@DailyMuse




It has been said that millennials have a hard time finding their passion and narrowing down what they want to do in their lives. Daily Muse provides articles that contain valuable information on ways to find your passion and improve your work life. Reading an article that they post at the beginning of the workday gets me off to a great start.
@FastCompany




Fast Company provides a daily dose of news and insightful articles to inspire my inner entrepreneur and businessperson. From Elon Musk to Daymond John, Fast Company is a great resource to gain information from successful figures with a wealth of knowledge.
@SkinnyTaste




Being healthy and eating well are the major keys to success. I, personally, love to cook and one of my New Year's resolutions was to eat healthier. Skinny Taste is the creation of Gina Homolka and her Twitter account is where she posts her tasty recipes. If you love to cook and need inspiration for healthy recipes, look no further.
@Beyonce




Even though she only has 8 tweets and is following a mere 10 people, I still had to follow Beyoncé. What if she announces another album on Twitter? What if she actually retweets me? There are too many scenarios where not following Beyonce on Twitter can lead to severe disappointment –so just go ahead and do it.
Written by Korri Intern at Marketing Eye Atlanta