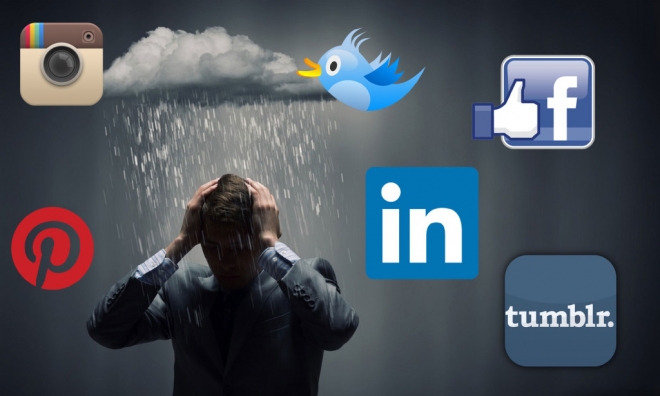 Study Affirms That Social Media Use Leads to Depression
3 min read

Just recently, a scientific study claimed that there's a linear association between the number of social media platforms young people use and whether or not they show symptoms of anxiety and depression.

The journal, Computers and Human Behavior, points out that they surveyed nearly two thousand young adults using the Patient-Reported Outcomes Measurement Information System. The study revealed something that I think most would assume.




"Compared to those who used 0–2 social media platforms, participants who used 7–11 social media platforms had substantially higher odds of having increased levels of both depression (Adjusted Odds Ratio [AOR] = 3.0, 95% CI = 1.9–4.8) and anxiety symptoms (AOR = 3.2, 95% CI = 2.0–5.1). Associations were linear (p < 0.001 for all) and robust to all sensitivity analyses".

So what does this all mean?

Well it means that we should mitigate the risk of these illnesses by limiting the amount of time we spend on social media. One tactical solution is to bulk publish your personal content calendars so you aren't constantly posting articles, pictures, etc.

Social media is a powerful tool for marketers to get in front of their customers. However, we should be cognizant of the real effects it will have on our brains if we use too much of it. There are technologies and softwares out there today that will allow marketers to produce just as much, if not more content on social media while not spending near the amount of time it takes to do it manually. Study up on the Softwares that would work for you and your businesses and make the investment, it'll be worth it for you and your team in the long run.