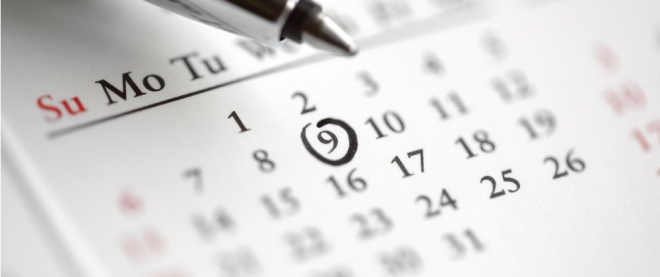 Social Media Management For Event Planning
Simply put, social media is powerful because it brings people together. It's like a party that never ends. And its social media that has completely changed the way people come together in the "real world". Arab Spring back in 2010 illustrated the power of this online forum by revolutionizing revolution. The ALS water bucket challenge in 2014 spread like wildfire, leading to over $115 million donation dollars. Even Haiti was bombarded with millions of donations after they were hit with a 7.0 magnitude earthquake due to the virality social media can create. These events are obviously extreme in nature, but they prove my point, that social media can be a powerful tool to bring people together.


Now there was a great need for the people of the world to come together in support of the events listed above. But what if you wanted to put on an event for a wedding, seminar, or holiday celebration? There are entire professions that specialize in answering that question. But if you're planning an event yourself, you can follow the steps below to have all your bases covered.
Step 1: Planning Stage
Platform Choice – The first thing you must do is choose which platform you want your event to live in. You will want your traffic going to one place, so keep it simple. Think of all the different types of social media platforms like you would a physical location. People will have different behaviors in different places. For instance, you won't see a lot of people taking shots at church or at work, but you probably would see this at a bar. It's the same for Facebook, Instagram, Meetup, Reddit, Twitter, and LinkedIn. Just make sure you understand all the platforms and the types of behaviors they tend to foster before making your decision.
Goal Setting – This seems a bit obvious, but setting goals for your event will be crucial because it will help us when deciding what information we track. For most events, goals will include participation and ticket sales. But for other events, goals might include a lead generation or membership signups. It's important to be clear about the goals you're trying to hit, so give this some time.
Milestones – In your planning stage, make sure to outline all of the milestones needed in order to have a successful event. This may include the closing of registration, venue confirmation, and other critical happenings. As it relates to social media, it's critical that these are on the calendar so that you can plan to push out the information when needed. Make sure you're using hashtags on Instagram, Twitter, and Facebook well before the event kicks off. This will allow for your ticket holders to come together before the event. They'll start to get to know each other and feel more comfortable during the big day.
Stage 2: The Big Day
Engagement – We've all been to those dry events where no one is talking, asking questions, and people are just falling asleep. That's a huge problem if you ever want to have another event in the future. So your attention needs to shift from awareness and ticket sales to audience engagement. One easy way to get people talking while at your event is to get them talking on social media first. Use hashtags to spur a conversation. Make sure to give some time to integrate those audience posts into your presentations. This may allow for your event to start trending and possibly go viral. Especially with tools like Snap Maps, urging your audience to use their mobile device will bring loads of attention to it.
Transcend your Space – We've all been there before. There's an event you really want to go to but you just can't make it because of prior engagements. Luckily for you, social media allows for you to get the next best thing. Posting pictures, streaming testimonials, and publishing live updates will allow for the people who can't make it to this event wish they had.
Recording – I heard someone say that they use Facebook for an archive of all their photos. That's an interesting concept because certain platforms are turning into recording studios. Make sure that your organization is collecting as much information that can be used in future posts for future events. A lot of people won't go to an even that doesn't have some form of credibility, and that's where these recordings might come in handy.
Step 3: After Party
Follow up – Planning the event is pretty stressful. The day of the event is the pinnacle of that stress. But once the vent is over, don't get too comfortable. Make sure you follow up with your audience. Send them thank you notes on their page. Publicly announce that you appreciate their attendance. And allow for them to give you feedback in some way shape or form. The easiest way I've found to this is to create a Survey Monkey and push the link out on your page or via their personal emails. Once you have that information, it's up to you to make the next event even better!
With all that said, I want to hear from you. What are some ways that you plan and execute a successful event using social media? Leave us a comment below!



Event planning | Social Media | Promotion | Party Planning | Audience Engagement