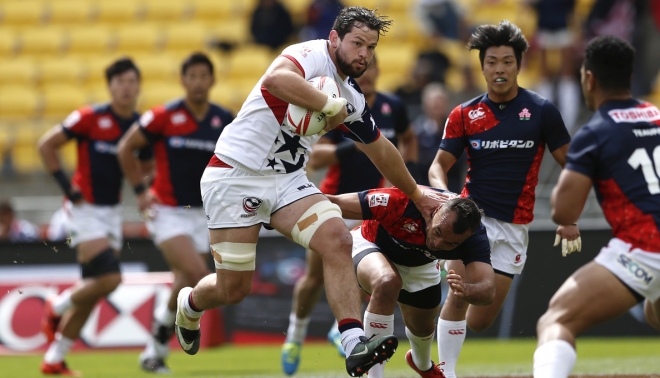 5 min read

I was sitting in a Sports Clips just the other day and, as usual, I was waiting there in the sitting room for 5 hours. While contemplating whether or not to endure another day looking like I had a mop on my head, I looked up and saw ESPN featuring the USA vs Canada rugby match. It's kind of a proud moment when rugby gets national exposure like that. Although NBC has been airing rugby matches ever since 2009 in the US, ESPN has marginalized the sport behind basketball, baseball, and football.


Although the United States became the world champs back in the 1920 and 24 Olympics, that wasn't enough for the sport to take off in popularity in a time when radio was king and only 5 channels existed.
Rugby needed air time!
And YouTube, Facebook, and Instagram would be able to deliver that exposure to an audience that would translate to 14% growth year over year.
While sitting in that barber shop, I asked the guys around if they knew what the fastest growing sport was in the country. They all seemed surprised when I told them it was rugby!
Now full disclosure, I'm a rugby player myself. But I didn't find out about rugby until I went to university. Somebody shared a video with me of huge rugby tackles on Facebook. And it completely hooked me from there.
Imagine if this whole "internet thing" never came to fruition. Imagine if 1.5 billion people weren't on Facebook today. Would rugby still be on the rise?
My guess is that, much like a fraternity, rugby would be played by tiny pockets of university kids just needing something to do on the weekends.
61,000 fans came to Soldier Field in Chicago last year to watch a match between the USA Eagles and the New Zealand All Blacks, which is an incredible testament to the massive popularity the sport has seen in the past decade.
The whole point of this article to is point out the excitement we have for social media. The impact that it can have on an organization is absolutely amazing. If you're running a company right now and you're reading this, do not take it for granted. Make it a priority of yours to get your social media game up to speed. We live in a time where not even winning the Olympics is enough, you also need that share button.



Social Media | Rugby | USA Eagles | Olympics | Marketing