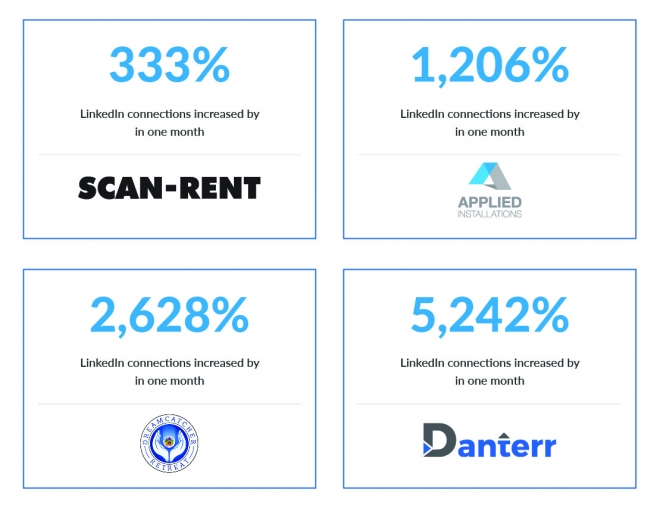 How to Become a LinkedIn Superstar
LinkedIn has received a pretty bad rap over the past few years. The number of users signing in to their profiles dropped significantly, which is something Microsoft is trying to address after their $26.2 billion acquisition of the giant B2B social platform.
The problem with LinkedIn is that it can be ubiquitous for most of its user base. If you're not selling to other businesses, what would you use it for? News? Updates? Latest trends? Networking?
The fact of the matter is that LinkedIn is the largest, and will stay the largest online B2B social platform. But with only 25% of its 450 million users signing in to their account once a month, it clearly has a branding problem.
This is where I think Microsoft will do a great service to the LI community. It's already started rolling out features that bring people back and begging for more. And that's the thing about social media platforms, the moment you forget about them is the moment they switch directions and become the big player again. So if you take anything from this article, know that it would be a grave mistake to ignore LinkedIn right now as a viable tool for your business to grow. Start working on your personal LI page right now, eventually you will see a massive return on your investment.
This is the philosophy at Marketing Eye. We use LinkedIn, not only as a way to recruit top tier talent, but we also use it to build our database along with our client's database.
When we have clients start working with us, they often have a tiny database of around 200 to 2000 contacts. And there's huge opportunity to build their list of potential leads and potential employees by just putting in a little work.
Obviously, there are some tricks to the trade, but your LinkedIn strategy should be simplified down so that anyone in your organization, however small, can hack away at it every single day. Let's start with the basics…
Your LI profile should have the following:
·

Details about your company and the product/ service you provide
·

High quality photos
·

A decent sized list of recommendations
·

Plenty of keywords that are relevant to your industry and distinctive competency
·

Plenty of links to your website and website pages
·

Connections to at least 20 groups that would either nurture leads or attract potential hires
·

Personalized texts… Meaning you should be human! Include quotes that you love. Include philosophies that you live by. Include hobbies that you enjoy.
After you have the basics down, you can get to work.
One thing that always ticks me off is when I hear "I don't connect with people I don't know"….
Let me tell you something… You aren't inviting them to your family picnic! You are inviting them to take a look at your business. Stop trying to be picky about who you connect with on LinkedIn. It really is the worst move you can make. I've honestly seen some of my greatest professional connections come from random invites on LinkedIn. You never know who will love your content and refer you to their network of potential leads.
If you aren't updating your following on LinkedIn, you shouldn't bother having one. Furthermore, if you aren't active on LinkedIn, you shouldn't bother having one. This means actually being "social" on social media. Nine times out of ten, users on LI are not actually engaging with their network. This makes no sense! However, this means there's plenty of opportunity for you to become a linkedIn Superstar!
So, here's a few extra tips:
·

Connect with everyone LinkedIn recommends!
·

Use the advanced search feature and target companies and individuals you'd like to get in front of
·

Don't be cheap… purchase the Premium account!
·

Write articles on LinkedIn 3 times per week to increase traffic
·

Pay attention to your LI groups
If you take the advice I'm giving to heart, and actually implement a LinkedIn strategy for your business, you'll soon find that your following will increase from 2,000 to 5,000 to 10,000 in a couple of months. Once you have a large enough following, always make sure to export the contacts into an excel spreadsheet. If you don't know how to do this, stay tuned for future blogs explaining the process step by step.
Lastly, I'll say that if your marketing company is not doing this… It may be time to find a new marketing agency. If they tell you that they are experts in social media, then they should have a large following themselves across all platforms. If they don't, it's akin to using a personal trainer that's out of shape!
Please trust what I'm saying, LinkedIn can be a powerful tool in driving leads to your business. Do Not Neglect This.



LinkedIn | Social Media | Lead Generation | Marketing | Networking