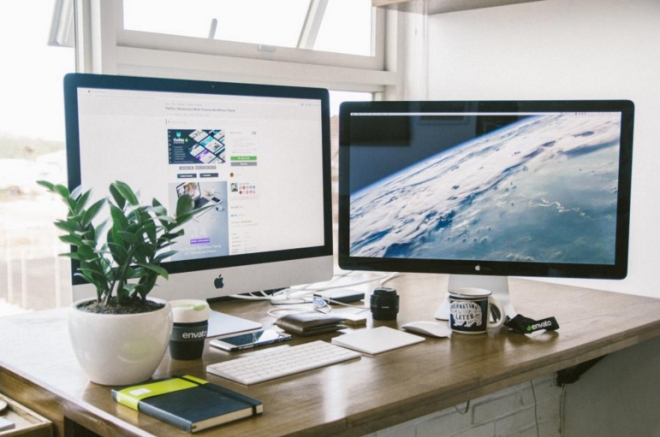 Want To Make 300,000 In 6 Months? But Really...
Expanding to the United States was singularly the bravest thing I ever did, and it has set me up for profitability in the company in US dollars while the Australian dollar remains weak. Our offices make money and it has been an absolutely amazing journey. I have met some phenomenal people, all of whom have added to my life.

It also lead to a bit of "excitement" in my life. I was at a stage where I needed something to lift my game and expanding into the US market did exactly that.

Marketing Eye's Expansion Plans Just Took On A New Course


The global move also allowed me to really get to know myself in a way that I have never experienced before. More than 200 lonely nights in hotel rooms gives you a lot of time to think and in some ways too much time. Whilst I celebrated the fact that my business was becoming successful in the US, I also found my personal life difficult. I no longer kept in touch with my friends because I was always suffering jet lag or catching up on work stuff. I became so time poor that I felt like I was having a mini meltdown.

But like most entrepreneurs, it doesn't take much to pick ourselves back up again and make the changes we need to make.

1,000 clients in 5 years

I set some big goals that all of a sudden became achievable. 1,000 clients in 5 years. We were on track with our original business plan and nothing seemed to be going wrong. A small mistake in opening with a very young staff member in a out-of-reach city, without our normal networks was a mistake, but an easy one to learn from and it also helped with shaping future decision making.

At some point, I became a little exhausted with all the flying so I just stopped. I stopped living in hotels, moved into an apartment last year, and even bought a house that I am knocking down in order to build a home.

One of the world's best mentors

My ambition to have 1,000 clients has changed. I don't want to fly all the time. Once every 6 weeks is fine but more than that internationally is a tad exhausting. So, I did what any entrepreneur with one of the world's best mentors would do - I sat down and wrote a presentation on my life and where I am heading from a business and personal perspective.

It is amazing. I want to look at that presentation every single day of my life. I love it. Not just because visually it looks great, but because it really shares with the world every single thing going on in my life right now and puts it in perspective.

New tech development

While I talked about achieving 1,000 clients in 5 years, or potentially fast tracking that to 2 years, I also presented the other things that take up space; The World Incubator (my charity), my new tech development, and my personally life loves, namely skiing and travels.

I explained an unexpected success; licensing. I didn't realize just how successful we would be with it. But I explained that it wasn't our biggest focus because I was scared my business would be worth less money if I ever went to sell because of it.

1,000 licensees instead of clients
As the franchise king of Australia, Jack Cowin said that that isn't necessarily the case, and now month by month I am realizing just how lucrative it is. He gave me an idea: "Why not get 1,000 licensees instead of clients?" Where this number comes from is that our current licensees in Australia are only at the 6 month mark and already they have revenues of around $300,000 in consulting hours each, after paying an investment of $25,000.

Firstly, I am so proud of them. What a huge achievement. Secondly, I can't believe that instead of having the heartache of employing marketing managers, I will now focus on my favorite areas of the business and these are creative, public relations, digital and building teams around that to support the licensees. Instead of focusing inward, I am able to focus on changing the lives of marketing managers around the world and help them become successful through our model.

Marketing consultants are paid higher than they would ever be in a corporate office

Someone said to me when I was explaining this that the path that we are now taking is far more rewarding because in almost all cases, we are giving marketing managers the opportunity to be marketing consultants and be paid higher than they would in corporate, for less hours of work. They will also be more educated in marketing than internal counterparts in large corporations due to our philosophy around marketing education.

This is incredibly exciting and rewarding, but would never have been a change of focus had my mentor not said those words when he did.

Now I have direction, purpose and fulfillment without having to build a large workforce and I get to work with peers that I respect who have achieved a lot in corporate and now want to give back to small to medium sized businesses.

10,000 clients in 5 years

Our model of providing a complete outsourced marketing department without any freelancers being used on their account allows a company's story to retain integrity across all platforms - online and offline. Companies benefit from consistent branding, and the fact that they have their CMO even though they are a small or medium sized business.

What that means for our business is... potentially we may have 10,000 clients in 5 years and 1,000 licensees. Now that's a business!