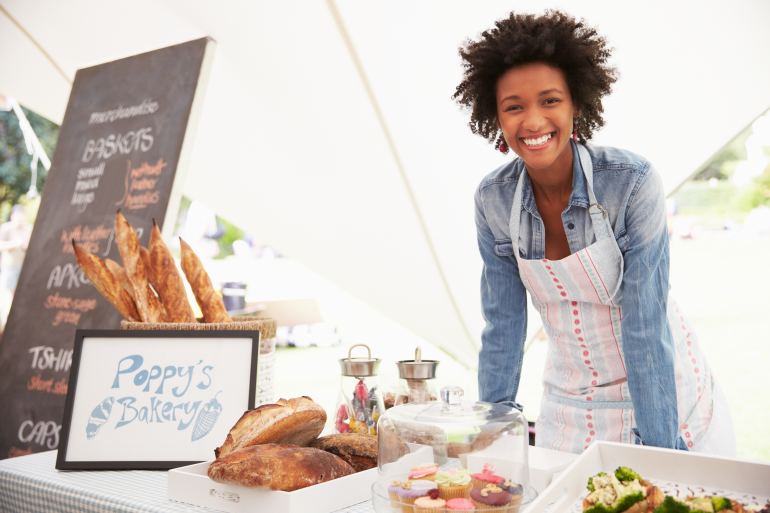 The importance of Small Business Marketing
Make your business known
Nowadays, with over 30 million small businesses in the country, standing out from the crowd isn't as easy as just having a great product or providing an excellent service; you've got to have a strong marketing strategy. An effective marketing strategy is one that lets the public know about your business - enhancing your brand recognition and increasing the chances of brand recall when they decide who to purchase from. This means putting your small business on the map!
As a small business trying to build your customer base, there's nothing more important than getting the word out and promoting your brand. It's crucial to recognize that these efforts extend to a commitment to excellent customer service, which will help raise and develop high-quality expectations from your business.
Boost sales
To achieve another one of your most important goals (making money) adopting a strong marketing approach will help boost sales. Through proper marketing, you've increased the exposure of your products/services and people know about it. Top performing salespeople believe they receive better leads from marketing and almost all (94%) of the top performers surveyed in the LinkedIn study called the marketing leads they receive either "excellent" or "good". This means more clients and more sales.
As a result of the right marketing, potential clients will be able to instantly recognize your branding efforts, helping to separate your company from its competitors. Eventually, with continued efforts, you will be able to build a strong client base which will help your company grow organically. In addition, these customers will write positive comments about your company and promote it for you, recommending it to their friends and family.
Educates consumers
As a small business owner, you spend most of your time tinkering with your products or enhancing your services. You know your products top to bottom and have a thorough understanding of how they work. Marketing gives you the opportunity to share this knowledge with the right people. Tap into your customer market and share with them why what you sell, can help fulfill a need they have. Whether or not they're aware of this need doesn't matter, that's the beauty of marketing - helping people see what you see.
Helps your business grow
In one year from now, you want your company to be bigger than it is now. It's marketing that makes it possible to grow your company. Staying committed to marketing will give your business the push it needs to grow bigger and bigger. With marketing spend expected to increase by 14% in 2021, your business is going to need to keep up with its competitors. By showing your audience what your products and/or services can do for them, you'll be able to attract customers and build a strong clientele.
Inbound marketing
For small businesses, an effective marketing approach is inbound marketing - utilizing a combination of different channels to reach their customers.. This approach is all about focusing on customers who have a truly vested interest in what you say - honing in on your ideal customers and their demographics. Another focal point of this approach is its focus on two-way communications, having conversations with your customers rather than just one-sided ad messages. It's great because it utilizes many forms of pull marketing - content marketing, blogs and search engine optimization (SEO) and combines them to create a strong approach that can create brand awareness and attract new customers.
The importance of marketing channels
Marketing channels are best described as the set of people, organizations and activities that work together to transfer goods from the point of origin to the point of consumption. They create a connection between your organization that creates a product or service and prospective customers who may want to purchase it. Understanding marketing channels is crucial in delivering the right promotion and placement of products and/or services. This means determining if customers will seek out your products either online or from a retailer and then picking the right channel/s.
Then for promoting the product it's about picking the right channel that can best distribute your message about the product to your target audience. This ensures that all the people you want to reach are spoken to in the language they want to hear. According to Statista, better use of marketing channels can help to increase early engagement. This means integrating and maximizing their marketing channel to ensure increased profits and that customers receive their products. Marketing channels are so important that without them, customers may not receive products at all.


Helping your small business to grow and capture the right people is our focus at Marketing eye and we want to help you on that journey. Recognizing the importance of marketing is what we know will help your business grow the way you want it to. Contact us for more on how we can help your business grow.