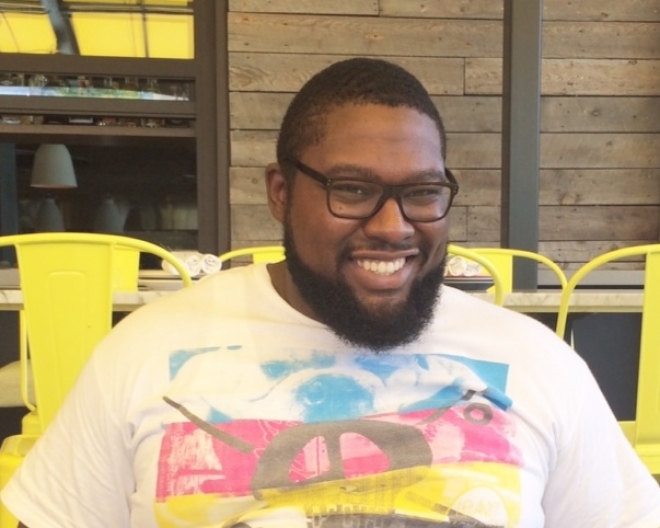 The art of internal entrepreneuring
Think big. Dream even bigger.

The entrepreneurial spirit is alive and well in Atlanta. After landing last night, I could feel the buzz. Literally, as I walked through the airport, hopped on the plane train and grabbed my luggage after almost 24 hours of flying and being in transit, I felt this overwhelming energy. In Atlanta, anything can happen. You can be anything you want to be. You just need to believe.

It's day one and I checked on the guys marketing the company from the Atlanta Technology Village. They work tirelessly ensuring that our brand is prominent in the market, and that we stay number one on Google. They are designing stuff; diaries, promotional products, website landing pages, edm's, books, magazines - you name it - they are doing it.

Their passion is that of an internal entrepreneur. People who make 'shit happen'. Designing a culture like this is incredibly hard - but in our case, it happened by accident or at least due to the environment we work in.

At the
Atlanta Technology Village entrepreneurs are living the dream,
or at least until they run out of money. They are building technology businesses and selling their wares using every ounce of their heart and soul and for some it pays off. Since my last visit, someone sold for $10 million, and they were only a startup 12 months ago. Big dollars!
Others raised $500,000 or a million,
each with their own unique story and passion for what they do.
Internal entrepreneurs are another thing. They are people who work for an entrepreneur that take on the same mindset of entrepreneur, living and breathing the same dream.
Anyone with guts, vision, and political savvy should be able to set up an entrepreneurial outpost in an established business according to
"The Art of the Start"
book authored by
Guy Kawasaki.
Here are some of his recommendations in the book:
Put the company first: The internal entrepreneur's primary not sole, motivation should remain the betterment of the company.
Kill the cash cows: Think Apple II
Stay under the radar: Two guys in a garage should try to get as much attention as they can but the opposite should be for internal entrepreneurs.
Give hope to the hopeful: "This company is too big to innovate" is a typical corporate cynics thought process.
What I think about the internal entrepreneur in a smaller organization is this:
Encourage them: Ensure that if you have internal entrepreneur in your organization, you don't stiffle their growth. Encourage them every step of the way and mentor them without boundaries.
Give them a slice of the action: This can be done in so many ways, but financially rewarding those who set themselves apart from others in the company and put the company first, deserve more than a salary.
Give them the corner office: I don't mean this literally, but give them the corner office. Give them something that makes them feel that you appreciate what they do and their role in building your empire.
It's great to be back in Atlanta and I couldn't be more happy to listen to the people who are 'making things happen' tell their story.