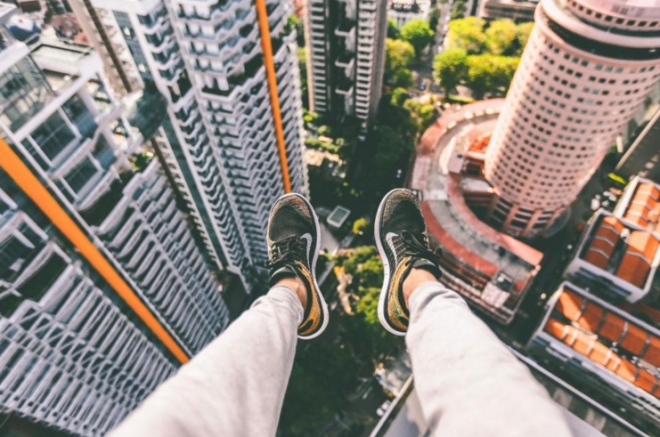 Sitting At The Top Is Not Always A Good Thing
This quarter can make or break your business - so what are you going to do about it?

People are pausing and what that means to business is that we are all in a position where we need to "change" what we are doing, and make sure we are listening very clearly to what our clients and prospects are saying.

If you have been around in business for a long time, you would have seen some peaks and troughs. Many of which have seen you and your team challenged, sometimes to the point where restructure has been needed.


Marketing Eye is no different. We are capitalizing on change, by delivering a different service, one that meets the needs of the market. Usually in a down turn, we do pretty well. Probably better than in a hot market, as people think they have more money and therefore go for the big agency brand and think that they will in fact get better outcomes. The truth is that sometimes they do as the big agencies steer companies into spending more on marketing, and create a situation where they are forced to rethink their brands.

Our niche of small to medium sized businesses gives us an edge. We are more corporate than our counterparts, and more in tune with the changes in marketing techniques, technologies and practices providing our teams with an edge that is hard to beat.

As I watch the market change closely, I realize that in the last downturn, we acted differently and it was to our advantage. But this one is very different, and if we tried the same actions now, we would actually lose market share.

The market has matured. Every entrepreneur and business leader now knows that digital is the future. Navigating where to spend money and where to hold it for the time being is something that mostly should be in the hands of skilled marketers (not hacks), and some trust needs to be given to the people who do this job day in, day out.

We changed our business strategy a month ago, and have yet to make the changes necessary to focus on the new way we are doing business. Mainly because I have been so involved in charity, that my eye can sometimes be taken off the ball. I know more than most that it is important to look after your bread and butter and a pizza every Friday is not sufficient to manage company culture.

In the next quarter, we are going to invest more than ever in marketing our company. It's critical to our next move and we want to finish Australia on a high for the year, and the US operations to continue to strengthen their positioning and to grow into new markets. I intend to spend a lot of time in New York over the next few months. Our inquiries there are quite significant and this week we will launch a new website, even though we sit in the number one position on google.

Sitting at the top is not enough... it's what you do with that position that really counts.

3 THINGS TO THINK ABOUT:

Marketing

Is your strategy about today and the future, or was it done more than 12 months ago? Re-evaluate the changes in marketing and the economy as a whole. Your strategy may be out dated.

Business Environment

Who do you believe? Is it getting better or is it going to get a whole lot worse? As business leaders we have to navigate change and deliver to our teams a sustainable strategy. If high growth is what we are looking for and securing the sales goals for the next quarter, investment in marketing and delivery is a must!

Culture

How is your team coping with all the outside influences... i.e. elections, instability of economies, company culture reality vs company expectations, and their own beliefs of what is possible and what is not?