Reaching out to Entrepreneurs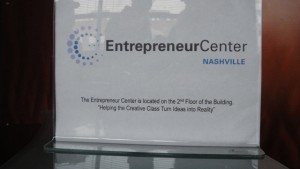 A group of Queensland Entrepreneurs and myself travelled to Nashville 2 weeks ago to see local businesses and innovation in the region.
Our first stop, was at the Entrepreneurial Centre, headed by Michael Burcham, an entrepreneur who a few years ago sold his $300 million dollar company in healthcare.
No matter where you are in the world, the experience of an entrepreneur is the same. We all have the same obstacles to overcome, heartaches, problems with cash flow, legal issues, staffing problems… you name it… it seems that no matter where you start a company, the basic issues are all there.
In Australia, we have many facilities and support groups for entrepreneurs particularly in the technology and biotechnology space. Queensland is certainly at the forefront with their incubators and the Technology Park in Redfern is as impressive as any similar model anywhere in the world.
The Entrepreneurial Centre in Nashville's model is to provide a place for start-up businesses to get their idea off the ground. The entrepreneur is supported by other entrepreneurs, mentors and seed/angel investors.
Not only do they get a desk and all the modern cons of an state-of-the-art office, but they also receive mentoring at no charge, legal services for a year for only $1,000 and the insights of some of Nashville's most successful business people.
When one entrepreneur was asked what it was like to raise capital, his reply was "It's kind of like hell!". And that it is. If you have ever tried to raise capital, you know it takes your focus away from the business and you can pitch 20 times to seed and angel investors, with no success. Determination is needed, every step of the way.
Nashville also boasts the fastest growing chapter of global entrepreneur group EO and after seeing how this slick Entrepreneur Centre works, it's easy to see why. The Centre's ambitions don't just sit in Nashville, but with a planned roll-out across the US to "create jobs for Americans" and to "get the country out of the financial mess it is in", it's not hard to see what influence guru Michael Burcham has on the group.
Many of the businesses in the Centre are given between $15,000 and $25,000 as seed capital so basically they don't starve whilst trying to start a business and can afford the basic prototypes, technology or consultant advice required to get their ideas off the ground. For an idea stage business, angel investors typically look for 5-8% of a deal, and this it appears sits well with the startup businesses in the Centre. The Centre is highly successful with waiting lists to take up seats and start their foray into the world of business. Already in 6 months, the Centre has seen 300 businesses come through – which is impressive by anyone's standards.
Michael Burcham was quick to inform us that the Centre is open to housing Australian companies that are looking to expand into the US, so for any buddying entrepreneur that sees the US as a possible market, its a cost effective way to set up office and not a bad group of people to be hanging with day-in, day-out.
A special thank you to all the people who showed us around The Entrepreneurial Centre in Nashville. Much appreciated!
www.entrepreneurialcentre.com
P.S. If you like this marketing blog, then please feel free to share it on whatever social network medium you see fit. We love
facebook
,
twitter
and
linkedin
!