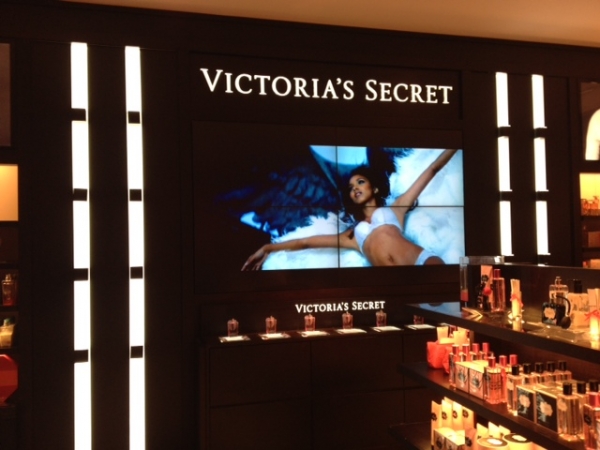 It's no secret, who is the best fashion retailer in Atlanta
After a highly successful trip to AT & T for a new mobile phone, I ventured towards the car through the shopping mall Lennox in Buckhead Atlanta.

My eyes were captivated by the lights and colours that shine so brightly from Victoria Secret that my one year ban from going into the store, became a distant memory.

I didn't really want to make a purchase, but I was totally mesmerized when I walked past the store that I felt compelled to walk in.
Victoria Secret, Buckhead, Atlanta, Georgia - the most professional shopping experience
Within seconds, a glamorous sales assistant asked if she could help me. I really wasn't in the store for any particular reason, so my polite answer was "bra's" as any self respecting shopper would say.
The sales assistant asked me what size bra was I looking for. I was completely unsure as sizing in each different country is very different. I answered that my bra size in Australia is 12B.
The sale - quick as a blink
She looks at me and shakes her head. "I don't think that is your bra size". A tad embarrassed that I didn't have a clue and had left it a very long time between shopping sprees for lingerie, that I quickly looked down.
She grabs a tape measure out and there in the store, in front of everyone, she measures my bust. I look around nervously. She immediately says that I am a 32C but to be sure, can I follow her to the dressing rooms where someone else "Laura" will just ensure that I purchase the right size by fitting me with a series of bras.
It all happened so fast, I couldn't think of a reply and as much as I hate trying things on in shops (clearly, not a typical woman), I followed her in to meet Laura, who promptly escorted me into the dressing room and handed me a 32C push up bra. I tried it on and thought it looked great. All of a sudden I had breasts!
I was then informed that once I tried on the bra, I needed to press the button and Laura would come back and 'just make sure it fits right.'
She came back and said, "No, you are definately a 32D".
Now, this is just part of their marketing strategy for sure. I am not a 32D, but gosh it felt good having a sales assistant tell me that I was. It reminded me of when I was younger and Country Road used to make their size 6 clothing the size of a size 8, so that everyone felt skinny.
Then after trying on a series of "perfect" bras, I selected two to purchase. $110 later and I was the proud owner of two new bras in 32D. One happy shopper!
The process was so fast, that I was out of there in 15 minutes even after I had to queue to pay for the new purchases.
All staff were very polite and used my name in every interaction. Amazing! Very slick and no wonder they are such a retailing success.
It really is all about the experience and good sales people walk you through the experience without you realizing that they are in fact there to "sell" to you.