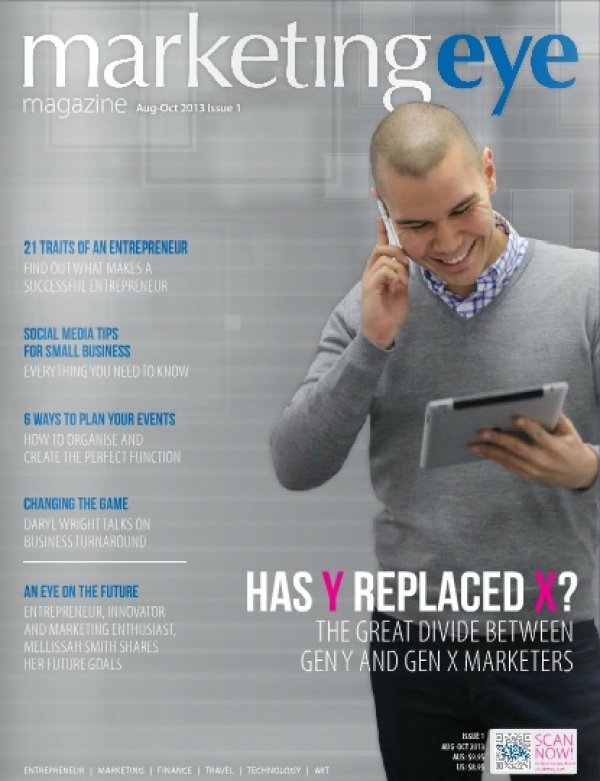 How to create your own media
It was eight years ago when I first came up with the idea of producing a custom magazine for my business Marketing Eye.

I put it in my business plan and had every intention of doing it.

However, other things became more important and it was put to the way-side. A typical scenario for any entpreneur juggling one hundred things at once.
Three years ago, I got serious, but to be honest, like many entrepreneurs, I was never quite happy with the result. It wasn't quite there. Then a client held up production two years ago, and then there was another problem that arose and another. Finally it has been printed for the world to see and to be honest, it's a great result. I am so happy that I waited as the product is well worth the wait.
The
Marketing Eye Magazine
is full of inspiring, real stories from entrepreneurs around the world. You will learn about the experiences other entrepreneurs have had along the way and what made them successful. What were the things that made them put on the handbrakes or what their opinions are on leadership, marketing and being an entrepreneur.
There is 100 pages of quality stories from around the globe.
Let me know what you think!
Click on the hyper link or just click here:
http://issuu.com/marketingeye/docs/me-magazine-issue1-2013-webready2
Other stories for the avid business reader can be found on
www.marketingeye.org
Mellissah