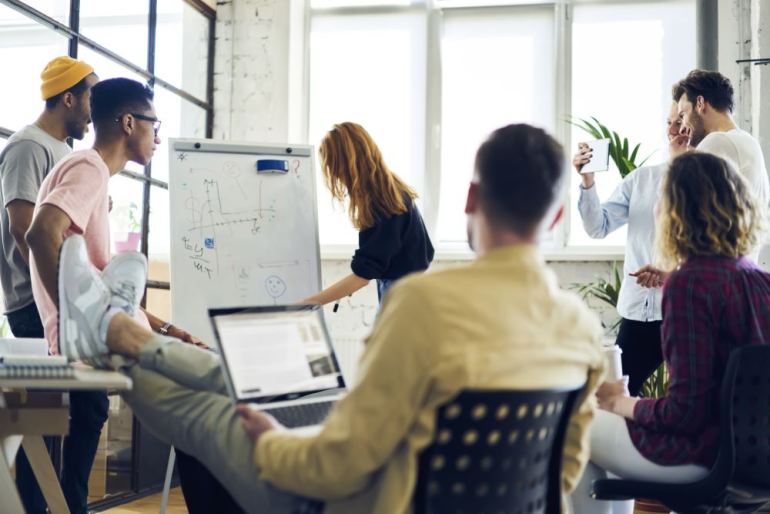 Scaling Marketing Campaigns: A Comprehensive Checklist for Success
Scaling Marketing Campaigns: A Comprehensive Checklist for Success
Scaling campaigns successfully is a paramount objective for businesses aiming to reach broader audiences and achieve substantial growth in the world of marketing. To embark on this ambitious journey, marketers must navigate a complex landscape of strategies, tools, and variables that can make or break their efforts.
This comprehensive checklist serves as a roadmap, guiding marketers through the intricacies of scaling marketing initiatives. From crafting a solid foundation and defining clear objectives to optimizing targeting, measuring performance, and adapting strategies for scalability, this guide equips marketers with the essential ingredients for success. By addressing critical considerations at each stage of the campaign, this checklist empowers marketers to overcome challenges, seize opportunities, and maximize the impact of their efforts.
Clearly Define Objectives:
Before scaling your marketing campaigns, establish clear objectives that align with your overall business goals. Are you aiming to increase brand awareness, generate leads, or drive conversions? Define key performance indicators (KPIs) that can be measured and tracked throughout the campaign.
Audience Segmentation:
Segmenting your target audience is crucial for effective scaling. Analyze customer data and behavioral patterns to identify specific segments with high potential. Tailor your messaging, content, and channels to resonate with each segment, increasing the chances of engagement and conversion.
Leverage Technology:
Utilize marketing automation tools, customer relationship management (CRM) systems, and data analytics platforms to streamline and optimize your campaigns. Automation can help with lead nurturing, personalization, and campaign tracking, while analytics provide insights to fine-tune strategies and allocate resources effectively.
Set Realistic Budgets:
Ensure your marketing budgets align with your scaling goals. Allocate funds strategically across various channels, campaigns, and segments. Regularly monitor and analyze the performance of each marketing channel to determine where to invest more or make adjustments.
Test and Refine:
Implement a culture of continuous testing and refinement. A/B testing, multivariate testing, and user feedback can provide valuable insights into optimizing your campaigns. Experiment with different messaging, visuals, calls-to-action, and landing pages to improve conversion rates.
Monitor ROI and Analytics:
Regularly track and analyze key marketing metrics to assess the success and impact of your campaigns. Monitor conversion rates, customer acquisition costs, return on ad spend (ROAS), and lifetime value (LTV) of customers. Leverage marketing attribution models to attribute revenue and conversions accurately across multiple touchpoints.
Implement Data-Driven Decision Making:
Leverage data to inform your decision-making process. Identify trends, patterns, and opportunities through data analysis. Use data-driven insights to refine your targeting, messaging, and campaign optimization strategies. Embrace a culture of data-driven decision making throughout the organization.
Benchmark Against Industry Leaders:
Learn from the best. Analyze successful marketing campaigns from industry leaders and adapt their strategies to fit your business. Case studies, industry reports, and competitor analysis can provide valuable inspiration and insights into best practices.
Examples of Successful Scaling:
Let's explore some statistics and examples of companies that have excelled in scaling their marketing campaigns:
Airbnb: By utilizing customer data and segmentation, Airbnb increased their bookings by 300% in just one year.
Amazon: Through personalized recommendations and targeted email campaigns, Amazon increased their sales by 29% in a single year.
HubSpot: HubSpot's inbound marketing strategy resulted in a 400% increase in lead generation within three years.
Achieving successful scaling of marketing campaigns demands a methodical approach that harnesses the power of technology, data-driven insights, and a relentless pursuit of improvement. The implementation of this comprehensive checklist equips senior management and marketers with the tools and strategies necessary to scale their campaigns and reap substantial returns on investment. Remember to establish crystal-clear objectives, segment your audience effectively, leverage cutting-edge technology, closely monitor ROI and analytics, and continuously refine your strategies based on performance metrics. Take inspiration from accomplished companies and benchmark against industry leaders to uncover valuable insights and best practices. By diligently following these steps, you will optimize your marketing endeavors and propel sustainable growth for your business.