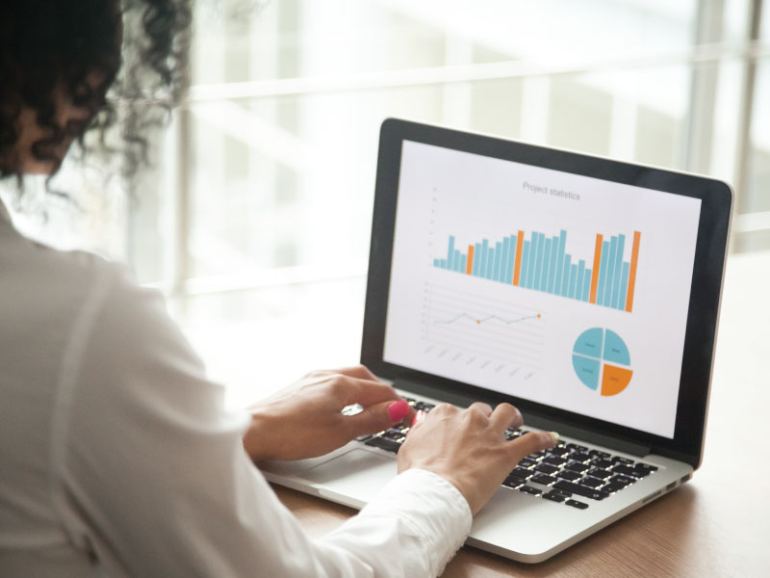 Navigating Mid-Year: Key Considerations for Marketing Managers to Optimize Performance
As we approach the midway point of the year, marketing managers face a crucial juncture in their pursuit of achieving annual targets and maximizing performance.
The questions many marketing managers rarely differ. Key considerations that every marketing manager should bear in mind to effectively adjust their marketing strategies, optimize performance, and ensure a successful second half of the year relate to many variables, but a marketing audit is critical at this point of time each year. By examining performance metrics, adjusting the sails, and leveraging data-driven insights, marketing managers can steer their teams towards achieving remarkable results.
Reflecting on Performance Metrics: At the midpoint of the year, marketing managers must engage in a comprehensive evaluation of performance metrics to gauge the effectiveness of their strategies and initiatives. By analyzing key performance indicators (KPIs), such as customer acquisition costs, conversion rates, and return on investment (ROI), managers gain valuable insights into the success of their marketing campaigns.
This analysis enables identification of areas that require improvement or realignment. For instance, if the customer acquisition costs are exceeding expectations, it may indicate the need to recalibrate targeting or campaign optimization strategies. On the other hand, if conversion rates are declining, it might be time to re-evaluate messaging and the overall customer experience.
Leveraging Data-Driven Insights: Data-driven decision-making is no longer a luxury but a necessity for marketing managers. Harnessing the power of analytics and market intelligence tools provides valuable insights that can shape effective strategies and drive superior results.
By delving into consumer behavior data, marketing managers can identify emerging trends, customer preferences, and potential market segments to target. Such insights enable the customization of marketing campaigns, ensuring messages resonate with the intended audience.
Additionally, leveraging marketing automation platforms enables marketers to enhance campaign personalization, streamline workflows, and optimize resource allocation. Automation can significantly improve efficiency and enable marketing teams to focus on higher-value activities, such as crafting compelling content and engaging with customers.
Adapting to Dynamic Market Conditions: The marketing landscape is changing, and marketing managers must remain agile in the face of not lagging behind. Whether it's the introduction of new competitors, shifting consumer demands, or technological advancements, adaptation is key to staying ahead.
To effectively adapt, marketing managers should conduct regular competitor analyses to understand the competitive landscape and identify potential opportunities or threats. By monitoring competitors' strategies, pricing, and customer engagement tactics, managers can make informed decisions and differentiate their brand.
In addition, staying attuned to market trends and consumer sentiment is vital. By closely following industry reports, conducting surveys, and monitoring social media sentiment, marketing managers gain a pulse on customer preferences and can adjust messaging, promotions, and even product offerings accordingly.
Collaboration and Alignment: To achieve marketing excellence, collaboration and alignment within the organization are paramount. Marketing managers should foster strong relationships with cross-functional teams, such as sales, product development, and customer service, to ensure a cohesive and synchronized approach.
Regular communication and knowledge sharing sessions enable teams to align their objectives, share insights, and collectively brainstorm ideas to optimize marketing campaigns. By breaking down silos and fostering a collaborative environment, marketing managers can unlock the full potential of their teams and drive impactful results.
As marketing managers navigate the midpoint of the year, it is essential to reflect on performance metrics, leverage data-driven insights, adapt to dynamic market conditions, and foster collaboration. By analyzing performance metrics, managers can identify areas for improvement. Data-driven insights provide the foundation for targeted strategies, while adaptation ensures relevance in a rapidly changing environment. Finally, collaboration fosters cross-functional alignment and harnesses the collective expertise of the organization.
By considering these key factors, marketing managers can steer their teams towards success in the second half of the year, optimizing performance and achieving remarkable outcomes. With a proactive and strategic approach, marketing managers can navigate the challenges and seize the opportunities that lie ahead, driving sustainable growth for their organizations.