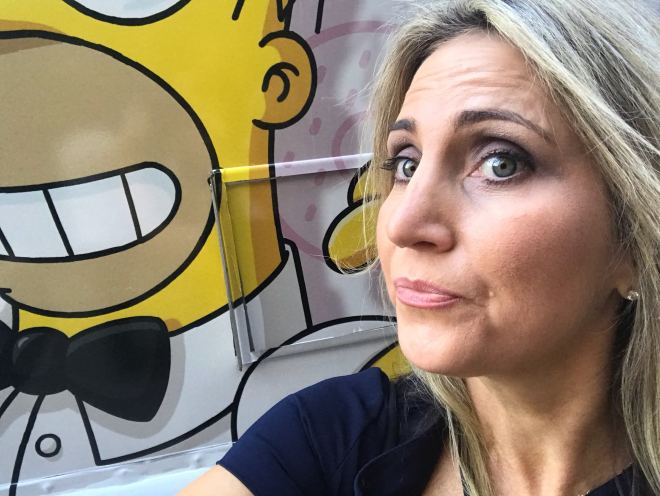 When your world is falling down, there is only one way to go
Why is every high in life followed by a low? And every low, well, followed by another low.
Is the universe only meant to test us or is our journey paved out in stone long before we actually embark on it?
These are questions that I have asked myself in the past few hours, and while I don't have an answer, I know that there is only one way to think.
Four months ago I embarked on a journey I thought I would never go on - alone. I made a decision to do IVF to have a child. Without a partner, I decided that having a child was important to me and that there is never a good time in life in which to undergo change and evolution.
I PUSHED THROUGH
At first I tackled it like anything else in my life: I just wanted to get it done - yesterday. So I pushed through all the appointments that needed to be done in record time including all the medical procedures and sourcing of donor sperm. I was ready.
The doctors were not a fan of my choice to use my own eggs, which I wanted to at least try. My philosophy has always been to give everything a shot and try your best. That is exactly what I did. I tried my best and turned my life upside down to make sure that I gave it everything I've got.
GETTING PREGNANT
There was a 0-1% chance of getting pregnant. I am 46 years of age and apparently that is the statistic. I was born with self belief. If you work hard, follow the rules and are a good person, you can achieve anything. Or so I thought.
The first egg retrieval failed. The testing to see if I had eggs without medication came up well with my body producing many eggs, but the moment I started on IVF drugs, my body rejected it. A false start. I had a moment of
"what am I doing"
and
"should I be doing this at all"
. But I have also learned to 'never, ever give up' so that is exacty what I did.
The next time was successful. I produced the required number of eggs, and two embryos were transferred. During the transfer the Doctor let me know that they were very good embryos. I walked out of that meeting on cloud nine. This is it! It's going to happen.
LOWER THAN THEY WOULD HAVE LIKED
Then a few weeks later, I had a blood test and I was pregnant - but, my hcg level was a bit lower than they would like. This followed a number of further tests where it went up and down. My emotions became a yoyo and I wasn't enjoying this game but I perservered and there were no other signs that things were going wrong.
I had another issue and that was resolved swiftly. It was more inconvenient than anything else. I stayed true to my path.
This self-belief had me believing that I could do anything, but ultimately, I was part of a science project. The chance of success is anyone's guess.
GIVING THIS MY 100%
I continued to eat the right things, avoid the things I should have, and only do light exercise. I was giving this my 100% like anything else in my life.
Then, last night, it happened. It wasn't to be. After a number of tests and scans, it was decided that my body rejected this new path that I thought I was going on. I was numb, then sad, then confused, then resolute. I am not going to have a biological child and maybe children is not in my future. Being in Atlanta at this time has been life changing. I am surrounded by people who have beliefs and who have purpose. This has been helpful particularly in this moment.
At 46 years of age, you think I would have thought about this before, but in truth I didn't. I thought that like everything else in my life, everything would turn out perfect. But age, in this case, does matter and it was not to be.
TEARS, ANGER AND FRUSTRATION
There were feelings of disappointment, tears, anger and frustration. Then as if there is always a pot of gold at the end of the rainbow, I stopped myself in my tracks.
The things I know for sure:
I gave this my everything
There is nothing more that I can do
I had a plan and I followed it, but sometimes that's not enough
In life, we will always face challenges and this is one of mine
I never ever gave up throughout the entire process.
I can sit here and dwell on what has happened. I won't ever have a biological child and maybe I won't ever have the opportunity to have children. That is sad, but perhaps that's my journey. Maybe I am meant to spend my life giving to others and caring for those who need me most.
NURTURE, LOVE AND COMMIT TO
I have decided that being sad and being disappointed won't change my outcome but being positive and filling my life with things that positively effects others, can be something that I nurture, love and commit to.
I won't ever stop giving up on life and I will continue to do things that improve the lives of others. I am committed 100% to living a full, kind life where I care about everything from the planet and the environment to the stranger on the street. Now, isn't that a worthwhile cause?