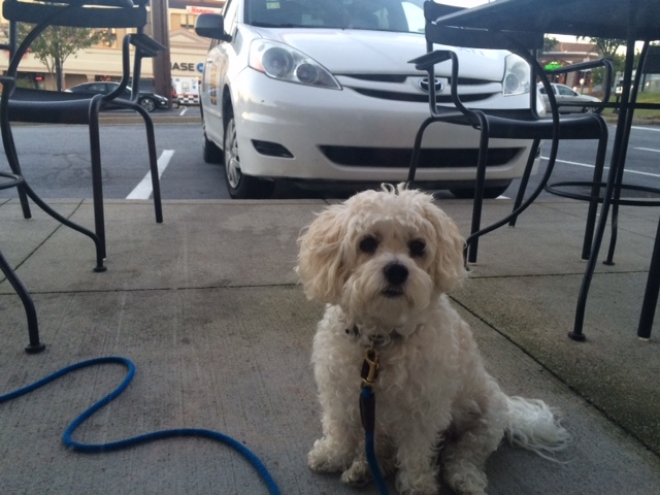 The Sunday Ramble - a life of an entrepreneur
It's Sunday and I have been madly working away since 6am. That I suppose is the life of an entrepreneur.

Of late, it's been crazy. My 'to do list' seems endless and there really isn't enough hours in the day. On top of that, I only recently realized that I am not utilizing my time effectively enough and need to make some changes - except I feel like I need to catch up before making changes. It is 'the chicken and the egg' scenario all over again.

People can look at Sundays in a number of ways; For me, I look at the day as the first day of the week, as in Australia it is a Monday. I am of course sitting in my hotel room in Atlanta.

I feel reinvigorated as finally I feel like I am getting control back. In the past year,
I have had to make some hard decisions.
I terminated the employment of two key figures in the company, something I rarely do as I know the value of investing in the people you have rather than the high cost of employing new. I had to let go of the first person, who had been with me for 8 years because she wasn't effective in the position she was employed, and that was to grow the company. She would have been fantastic at a lower position, but as a leader, she was too operational and didn't have the enthusiasm for growth that is needed in a leadership position.
The second was much harder as the person is younger and has a lot to offer the world and in particular our company. She has serious ability, but the application of that ability needed maturity -
somewhere else.
We could not provide her the guidance she needed to reach the next level in her career and for her, the best thing she could ever do is to go and find that somewhere else and maybe one day come back or hopefully, I will read about her in the pages of
Forbes.
It's never easy to do.
Sometimes its best for all parties and other times, there are other solutions to the problem. What every entrepreneur must realize is that not everyone is the right person for your company or your structure. And you may not be the right leader to get the best out of some of the people in your organization. Often, its a two-way street.
We work in a low margin business, and it requires efficiency and employees working on client work for a minimum of 6 hours out of a 8 hour day. The problem is that they typically don't know how to focus and are never organized enough no matter how much we teach them and provide them with the right technology resources to do so. Perhaps, largely its a
Millenial
issue - with an attitude shift and a glamorized approach to how work should be.
If we charged normal commercial rates for marketing services, there would be more room for everyone to breathe. But the companies we work with are predominantly either small
($1 million in revenue plus)
or they have never really
invested in marketing
and therefore don't always see the value. So, to be able to give the best value to our clients and ensure that they have an optimized outsourced marketing department, everyone has to work to the client's goals and ensure that we have the most ethical approach to how we utilize time on client work. That can create a lot of stress for employees especially those who have lazy organizational skills.
I have never 'got' McDonalds more than I do today.
The reason they have systems and processes is what made them successful and you can imagine if one of their employee was too lazy to put the meat pattie on the roll - what damage that would do to someone's experience with brand. Getting marketers to understand that is very hard.
But there is good news:
we have the right team in place to go forward and create that unique
'Marketing Eye'
experience. We continually strive for excellence and to achieve the optimum results for clients. Our design and technology team is exceptional - simply the best in the business. We have experienced journalists on staff which is particularly great for our clients. And our marketing team is across every marketing discipline - giving clients a Marketing Manager and team that will design a marketing strategy that is tailored to their businesses - not their competitors.
So, happy Sunday. Hope you are having a fabulous day somewhere out in the sunshine.